After decades of strumming his guitar in the Rocky Mountains, a well known musician is selling his log cabin to the tune of $6 million.
John Oates, member of the rock duo Hall and Oates, has listed his 4,000-square-foot log cabin at 1214 Woody Creek Road, about 20 minutes north of Aspen. Oates bought the property on 4.3 acres in 1994 for $660,000, according to property records. The property was listed June 1.
With five bedrooms and five bathrooms, the cabin built in 1997 features wooden-beamed ceilings, a floor-to-ceiling stone fireplace and an open living room with large windows looking out to the mountains. Other buildings on the property include a loafing shed, garage and a studio, according to property listings. Oates, along with his wife Aimee and son Tanner, used the Aspen ranch to raise emus, llamas, alpacas and peacocks, according to his website.
Oates recently released a memoir, in which he recounts his Aspen ties and relationship with one Aspen neighbor, writer Hunter S. Thompson, according to the Aspen Times.
Oates met Daryl Hall in college in Pennsylvania, and the two formed their band in the early '70s and recorded.
Oates has since branched out into a solo career and is the founder of the 7908: The Aspen Songwriters Festival, according to his website. Hall and Oates were inducted into the Rock and Roll Hall of Fame in 2014.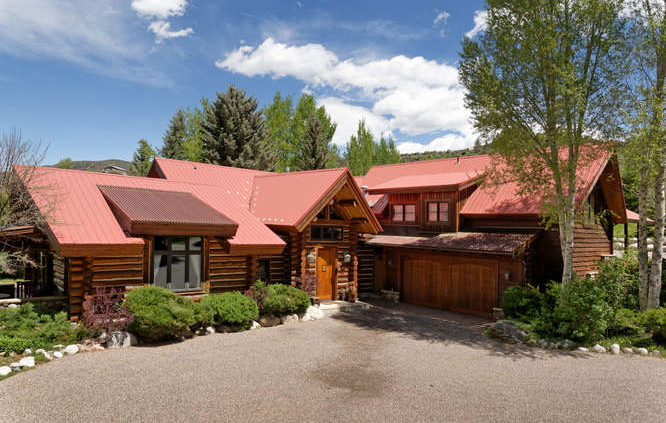 17901