Meat lovers rejoice.
Two Denver natives are opening a new outpost for sausage, hot dog and burger chain Dog Haus in the Northfield section of Stapleton. This is the third Colorado location of Dog Haus, a Pasadena, California-based franchise.
Co-owners Jason Bell and Brett Johnson said they'll invest around $700,000 in the new location.
"This would do well in Denver," Bell said. "It would do well anywhere, but in Denver we like our meat."
The restaurant will occupy 2,900 square feet, and plans to open this fall.
Bell and Johnson, Denver natives, said they began franchising with Dog Haus because they loved the food.
"I literally had three bites and was blown away," Bell said.
The restaurant offers hot dogs, house-made sausages, and burgers served on a King's Hawaiian bun.
Bell, who will handle operations, owns the Dog Haus location in Centennial, which opened in 2015. That location generated about $900,000 in revenue in 2016, he said.
Another location not owned by the pair opened in Colorado Springs last winter.
Bell and Johnson each own three territories for the chain, which combined cover the Denver metro area. Bell also owns the franchise rights to the Boulder area.The pair will open at least three more locations in the next five years, they said.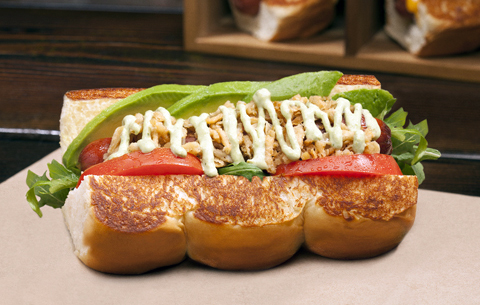 17576