Daniel Katz follows his gut. And his dairy-sensitive stomach.
"When I get an idea, I have to follow it," said Katz, 20, who founded dairy-free food startup D's Naturals after protein bars with milk bothered his stomach.
And following his gut has paid off: Katz says D's Naturals went from $1 million revenue in 2015 to $10 million last year.
Now the 2-year-old food startup, which makes protein bars and nut butters, is looking to hit $100 million in revenue by 2019. D's Naturals products are on 12,000 store shelves, including national chains like GNC, CVS and The Vitamin Shoppe, he said.
In the past four months, the company has landed research and development support from General Mills and hired a food industry veteran to take over as CEO.
Still too young to rent a car, Katz already has a few startups in his rearview mirror.
The Cincinnati native in high school invented a football alarm clock that won't break, then dropped out of Indiana University to focus on an amino acid-based beverage startup.
The beverage business didn't work out. But Katz had noticed that dairy sensitivity made it unpleasant to eat protein bars, so he developed a dairy-free alternative using startup capital from his dad and free samples from plant protein companies.
With an early recipe in hand, Katz spent three months pitching would-be buyers before The Vitamin Shoppe placed an order to fill 200 stores.
The company launched the bars under the name D's Naturals, using a formula that replaces dairy protein with plant proteins like rice and pea.
The products are now sold at GNC, CVS and Texas grocery chain H-E-B, among other shops. Each bar costs about $2.80.
The business got another boost in February, earning the backing of the venture capital arm of General Mills and a Chicago-based private equity firm, 2x Consumer Products Growth Partners.
Katz said the dairy-free formula is an advantage that's difficult to replicate.
"We are something very unique and still are," he said. "Our offering of high-protein, dairy-free, low-sugar is something nobody else has necessarily been able to figure out."
In March, D's Naturals hired a new CEO, Chris Hickey, a former exec at protein powder company Isopure, and a director of operations.
Katz said the current business strategy is to increase sales at existing stores, with less focus on expanding. One goal is to hook customers that eat multiple bars a day.
But first, the firm is busy swapping out the original D's Naturals brand with the name No Cow. The new brand and logo, along with new products, will be available by January 2018.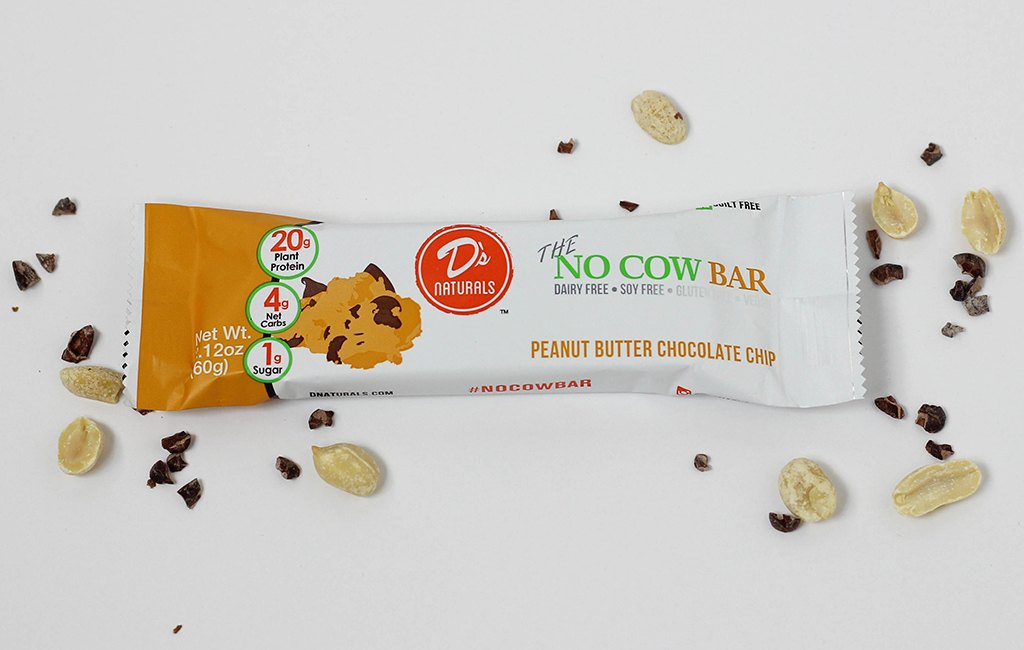 17522