A local fruit delivery company is sprouting into its new headquarters.
FruitRevival, which sends fruit, vegetable and snack boxes to offices and other hungry customers on the Front Range, bought a building double the size of its current digs last month.
"It's a major move for us, and a major investment," said Melissa Edison Barnes, who owns the business with her twin sister, Jennifer Zatz.
FruitRevival is leaving 1008 S. Jason St. and moving a mile away, into a former commissary kitchen at 460 S. Navajo St. in Athmar Park. The company purchased the property for $640,000 on May 25, according to city records.
Brian Baker and Tanner Fanello with Fuller Real Estate represented the seller, ZZS Local Market.
The 4,000-square-foot space will feature two walk-in refrigerators, an upgrade from the three standing ones currently in use. The 20-person company plans to move into its new home by the end of June.
Edison Barnes and Zatz took over FruitRevival in 2011. It delivers fruits and healthy snacks to 500 companies from Colorado Springs to Boulder, Edison Barnes said. Those recurring customers make up 85 percent of revenue, with the remainder coming from gift boxes that FruitRevival markets as corporate gifts and college care packages.
Customers include law firms, landscape companies and automotive dealers.
Edison Barnes said the focus of FruitRevival's food delivery service is its local flavor: Snack packs include many Colorado products, like seasoned nuts from Boulder-based companies Olomomo and Justin's, and popcorn from Colorado Popcorn Co.
"Delivery is becoming a competitive space," she said. "People want convenience and people want things delivered to them."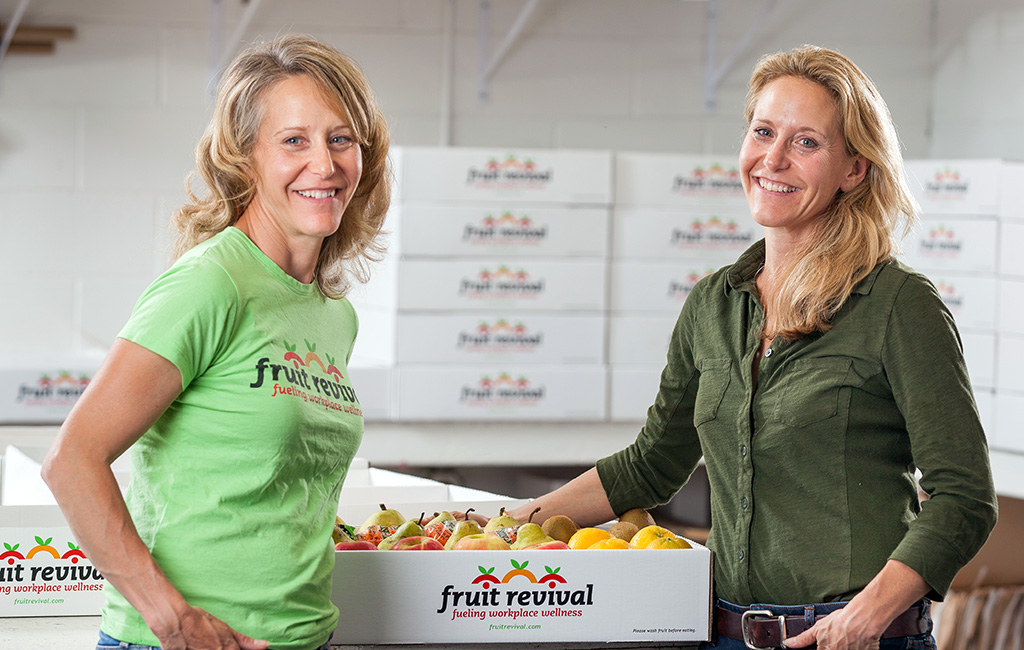 17381