The owner of the Colorado Springs Gazette has purchased a 120-year-old political broadsheet.
Clarity Media Group, parent company of the Gazette, acquired Denver-based weekly The Statesman for an undisclosed price from Larry Mizel's MDC Holdings. Clarity is combining the Statesman with Colorado Politics, a daily news website it launched in November under Gazette editor Vince Bzdek.
The Statesman's former editor-in-chief and publisher, Jared Wright, will stay on as general manager. The newspaper is turning over its advertisers and subscribers to Colorado Politics in the deal.
"(The Statesman) gives us a base to begin to start our own ads and revenue building," Bzdek said. "It really gives us a jumpstart on all the things we would have eventually done."
The new publication merged websites under the Colorado Politics banner June 1. Bzdek aims to begin distributing a redesigned weekly print edition, also called Colorado Politics, in time for the Colorado legislative session next January. The Statesman will continue publishing in print until then.
Existing Statesman subscribers will roll over to the Colorado Politics mailing list and will be granted access to additional daily news and features as part of online subscriptions. Bzdek said the publication also is considering a new print distribution tactic: newspaper racks throughout Denver.
The Statesman dates back to 1898. Its previous owner is MDC Holdings, the parent company of homebuilder Richmond American Homes headed by Denver businessman Larry Mizel. Mizel started MDC in the 1970s and has gone on to co-found Denver nonprofits including Colorado Concern and the Mizel Museum. He hosted a fundraiser for then-presidential candidate Donald Trump in Aspen last August.
The Statesman is based out of an office on Grant Street in Capitol Hill. The Colorado Politics staff has been working in the Clarity Media office in Denver.
A handful of Statesman staff will continue at Colorado Politics, said Bzdek, a former political editor with The Washington Post.
The Statesman's former editor and publisher, Jared Wright, will oversee business, advertising and circulation as general manager of Colorado Politics. Wright, a Republican, represented District 54 in the Colorado State House from 2013 to 2015.
Additionally, one full-time reporter from the Statesman will join Colorado Politics. That gives the new publication a full-time staff of seven, plus the Statesman's network of part-time contributors around the state. Bzdek said Colorado Politics is pushing to hire more writers outside of Denver.
"We budgeted specifically for that. We really want to make it a forum for politics for all of Colorado," he said. "It's such an interesting state politically, and such a dynamic state, that I think it deserves a dynamic website."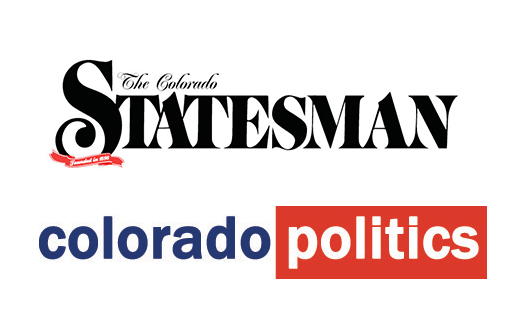 17396