Just charge it to the room.
A startup that manages vacation rentals has booked a new downtown office and says it has pocketed $11 million from investors, including T. Rowe Price.
Evolve Vacation Rental Network, which manages bookings and property maintenance for owners of vacation rentals, has more than doubled the number of listings on its site to 4,000 in the past year. Co-founder and CEO Brian Egan said the startup needed more funding to continue the growth streak.
"We've built a model that works, a model that can scale," Egan said. "Going from 2,000 to 4,000 is one thing. Going from 4,000 to 8,000 is a whole other matter, and that is what this round was all about."
Egan said he'll use the funds to hire 100 employees in the next year, adding to a staff of 160. Evolve also will boost marketing in hopes of bringing more renters and property owners to its site.
In the meantime, the startup has leased 38,000 square feet downtown at Johns Manville Plaza, a 29-story office building at 717 17th St. That's double the size of Evolve's current offices combined. Egan said Evolve plans to settle into Johns Manville and leave its current offices, at 1123 Auraria Parkway and in LoDo's Tabor Center, by Labor Day.
"When you get to this size, you can't really do the boutique office and brick-and-timber building in LoDo," Egan said. "For us it was a really clear choice to be (downtown), mostly so our employees could have the benefits to access all that downtown has to offer."
Egan, along with co-founder Adam Sherry, started Evolve in 2011. Rental property owners use Evolve to handle marketing and posting properties on sites like AirBnB and VRBO, as well as managing property maintenance and bookings. The company's revenue comes from taking a 10 percent cut from the rental price.
Evolve currently operates in North America.
Maryland-based T. Rowe Price Associates led Evolve's $11 million capital raise, the company announced last week. Michigan-based Annox Capital, New York-based Allen & Co. LLC, and Massachusetts-based PAR Capital Ventures also contributed to the funding, according to Evolve.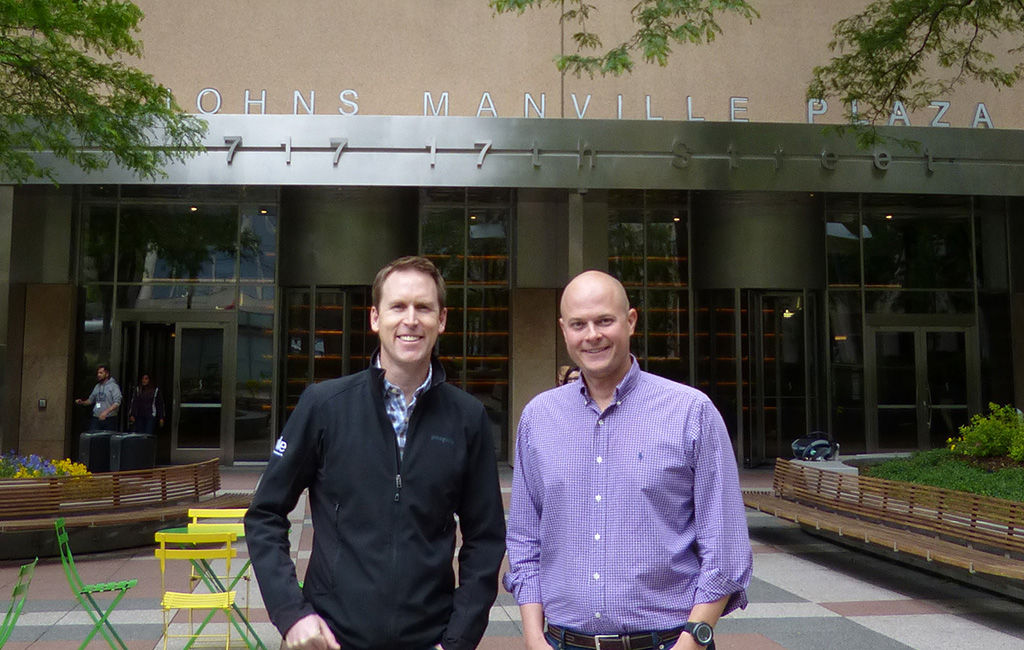 17409