Get in line, Rite Aid.
Four inpatient hospitals in the Denver area traded hands last month at prices that make name-brand pharmacies and grocery stores look like a bargain for real estate investors.
Scottsdale-based Healthcare Trust of America bought four SCL Health Community Hospitals in the Denver suburbs on May 26 for a total of $135 million, according to county records. That averages to $812 per square foot – well above what retail occupied by sought-after tenants like Rite Aid and Walgreen's has fetched in recent metro area sales.
The seller is Indianapolis-based Duke Realty, which developed the four facilities in Aurora, Northglenn, Littleton and Westminster.
The most expensive of the group is the Aurora center, a 37,000-square-foot building that sold for $35.5 million or $957 per square foot, county records show. By comparison, the Rite Aid on Leetsdale Drive in Glendale traded hands in March 2016 for $771 per square foot, according to research by JLL.
A 55,000-square-foot hospital in Northglenn commanded the smallest sum of the four, $36.9 million, or $672 per square foot. That price also edges out recent single-tenant retail sales like a Natural Grocers in Wheat Ridge – $625 per square foot in June 2016 – and a Walgreen's in Denver  – $491 per square foot in March 2016.
SCL Health is one of a few local health care providers, including Centura Health and UCHealth, experimenting with smaller medical centers as an alternative to large hospitals.
SCL, a Broomfield-based nonprofit that also operates large traditional hospitals like St. Joseph's Hospital, announced in 2015 that it would open four freestanding centers as a joint venture with Texas firm Emerus. The Westminster facility opened in 2015, followed Littleton, Aurora and Northglenn last year.
The property sale does not affect facilities operations; SCL and Emerus will continue operating the centers.
Each satellite facility can provide emergency and inpatient care, perform surgeries and run diagnostic tests, according to the SCL website.
The four hospitals' new landlord, HTA, is a publicly traded REIT that focuses on healthcare real estate.
The SCL transactions are part of a $2.75 billion deal that has HTA taking over 71 medical properties owned by Duke Realty affiliates, HTA reported to the SEC on May 1.
The Duke acquisition increases the REIT's presence in the Denver metro area to 538,000 square feet, up from 371,000 square feet as of the end of 2016, SEC filings show.
HTA reported that Duke's Denver-area properties command a base rent of $8 million on an annualized basis, bringing HTA's total annualized base rent in the Denver metro area to $16.9 million.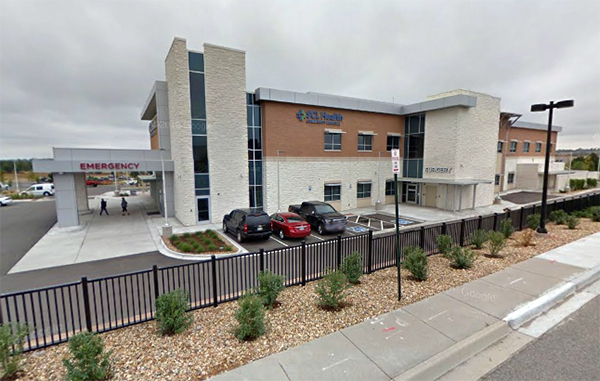 17328