The owner of the Tabor Center has sued Triangle Petroleum Corp. to recover $240,000 in alleged missed payments on the firm's 64,000-square-foot office on the building's 25th, 26th and 27th floors.
In the past year, the exploration and production company, whose stock was delisted from the New York Stock Exchange, has sold one subsidiary and spun off another in Chapter 11 bankruptcy.
Tabor Center owner Callahan Capital Partners says Triangle owes $241,467 in past-due rent. It is seeking a court order that would force Triangle to vacate the office and pay the sum remaining on its lease, plus attorneys' fees and interest.
Jonathan G. Pray and Gina L. Tincher with Brownstein Hyatt Farber Shreck are representing the landlord in the case, filed May 25. JLL brokers Andy Willson and Kevin Foley are the leasing agents at the Tabor Center.
Triangle Petroleum has been a tenant in the Tabor Center at 1200 17th St. since 2012, according to the lawsuit in Denver district court, starting with 12,000 square feet and scaling up to its current size by August 2014.
At the time, the firm's shares were trading at a five-year high – between $11 and $12 per share. By yearend, they had dropped more than 50 percent.
By March 2016, Triangle was plotting to restructure in the face of low oil and gas prices, according to SEC filings.
Those plans came into focus in June 2016, when Triangle Petroleum opted to restructure a former exploration and production subsidiary in a Chapter 11 bankruptcy proceeding in Delaware. It then sold an oilfield services subsidiary in September.
The bankrupt subsidiary re-emerged in March 2017 as a private company called Nine Point Energy. Triangle's former CEO and COO resigned to take posts at Nine Point, which is headquartered at 1001 17th St. in Denver, according to its website.
The restructuring triggered the remainder of Triangle Petroleum to be delisted from the NYSE. Its stock was trading at $0.04 per share on Wednesday.
Triangle Petroleum and Nine Point Energy did not return messages seeking comment.
The Tabor Center markets office space at around $45 per square foot, per year.
Little is left of the Triangle that once traded on the NYSE. Out of four subsidiaries described in its annual report in December, three have been spun off, sold or shut down. It now lists just one business line on its website, a joint venture that processes water, crude oil and natural gas.
Last week, the company reported that a lender demanded payment of $154 million due on May 17. The company says it did not pay that sum on time.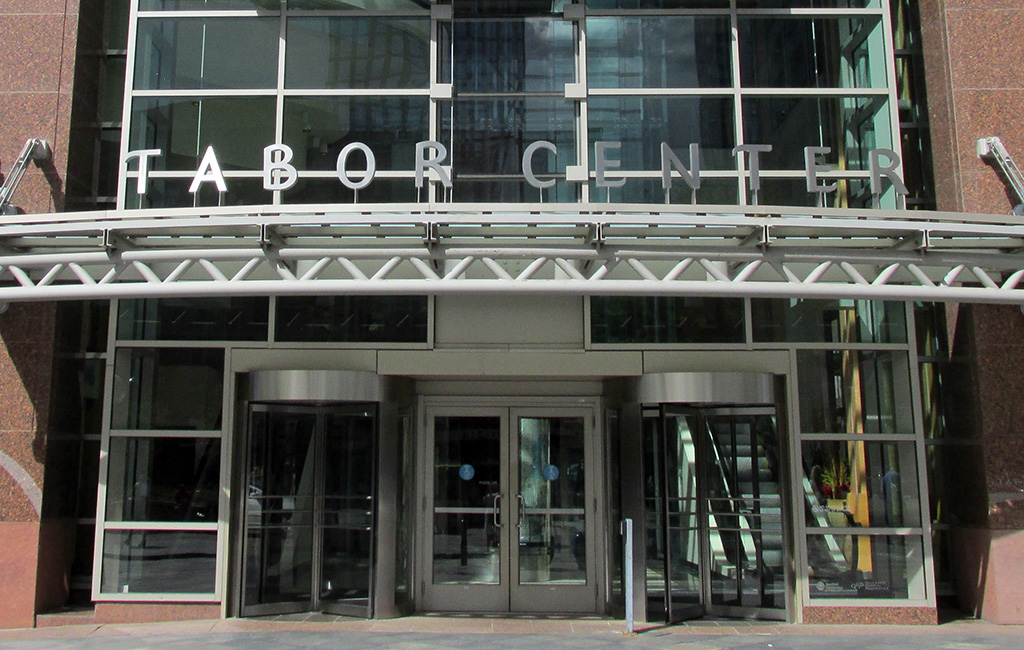 17251