A makeup artist who has worked for Netflix and NBC has primped a new retail location downtown.
Twenty-seven-year-old beautician Lindsay Miller opened BelViso earlier this month at 1715 Stout St.
Miller signed a three-year lease, paying $1,500 monthly for the downtown location. The business specializes in hair and makeup for events, rather than everyday haircuts.
"I decided not to do cut and color because I didn't want to compete with the salon market," Miller said.
She began working as a make-up artist in 2008, traveling for on-location hair and makeup for TV clients, and worked events like weddings for clients.
Now, Miller is a contract makeup artist for NBC and Netflix, traveling to shooting locations. She recently did the makeup for NBC for each of the presidential debates, and for a Netflix movie filmed in Denver called Amateur. The movie will be released later this year.
At 650 square feet, the location on Stout is meant for an intimate customer experience, Miller said.
"I don't want people to feel like they're just coming in and out."
There are three stations for hair, makeup and eyelash extensions, as well as a spray-tan room and two private rooms for waxing.
BelViso has four full-time staff and 12 contract employees.
Miller said pursuing a career in makeup was not originally part of her plan. While she was in college, her father, a professional photographer, had her do makeup for his shoots. She built enough contacts that she eventually went to go to school and got licensed as a beautician.
"I got enough referrals that I needed to pay attention."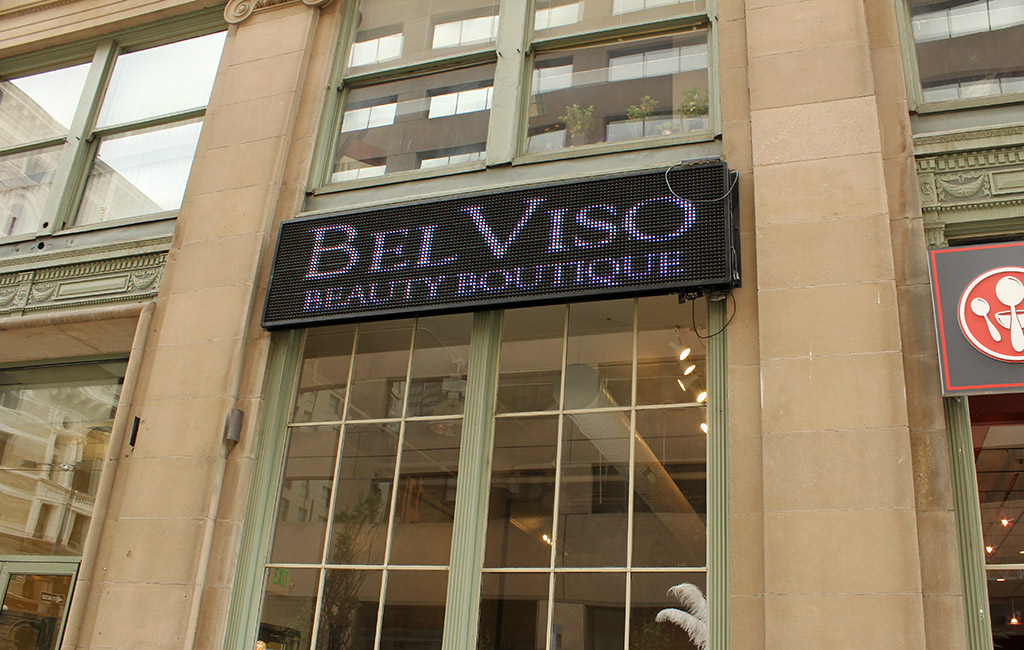 17185