A husband-and-wife duo is popping the bubbly on their first cidery.
Daniel and Talia Haykin are opening Haykin Family Cider at 12001 E. 33rd Ave., where they plan to make alcoholic apple cider that tastes similar to sparkling wine.
"We like where the city is going in terms of renovating an industrial place," Daniel said. "They're focusing a lot of their area on making it hip and adding a lot of smaller businesses."
Daniel, an investment advisor, started making hard cider out of his living room in October 2013. With the encouragement of his wife and friends, he started entering his brew in competitions – and winning.
"I came to this purely as a hobbyist," Daniel said. "The product came really in part because of my love of sparkling wine."
He uses just two ingredients to make cider: apples and yeast. Similar to wine, a fruit press extracts the juice from the apples, which are milled beforehand. The Haykins then use champagne bottles and corks to bottle the cider at high pressure.
"The biggest thing that makes us unique is that (the cider) is like a wine," Talia said. "It's really like popping open a sparkling wine or prosecco."
The couple said they purchased the 1,650-square-foot property — an eight-minute drive northeast of Stanley Marketplace — in April for $242,000. They hired Leasure Wiegand Design and L&D Construction for the building project, which they will turn into their cider production facility and tasting room that will seat up to 15 guests.
The couple said they're budgeting $750,000 to get the cidery up and running, with $570,000 coming from two SBA loans and $180,000 from private investors. They're purchasing six stainless steel tanks, which can hold between 250 and 500 gallons and each cost $5,000, as well as a fruit press.
The couple buys apples from farmers in Colorado, including Masonville Orchards in Fort Collins, Ela Family Farms and Atomic Orchards in Hotchkiss.
"I think Colorado fruit is some of the best in the country," Daniel said. "The hot days and relatively cool nights that are typical in Colorado really help amplify sugars and flavors."
Daniel will stick to his hobbyist roots while making cider at the new location: He plans to produce small batches using many kinds of apples and techniques, rather than one standard approach. The biggest batch he'll make is 1,000 gallons, while the smallest will be around five gallons.
"We hope to be able to showcase the wide array of flavors that can come from one fruit," he said.
Once the cidery opens this summer or in early fall, the company plans to sell cider online, in the tasting room and eventually on liquor store shelves.
"We realize with small batches and this craft style we're going to do, we won't necessarily have thousands of cases," Talia said. "The best way to get the biggest selection we have is to stop by our tasting room."
[googlemaps https://www.google.com/maps/d/u/1/embed?mid=1B1JaEZMjQBPPuzPd8yUP7IulxRk&w=600&h=450]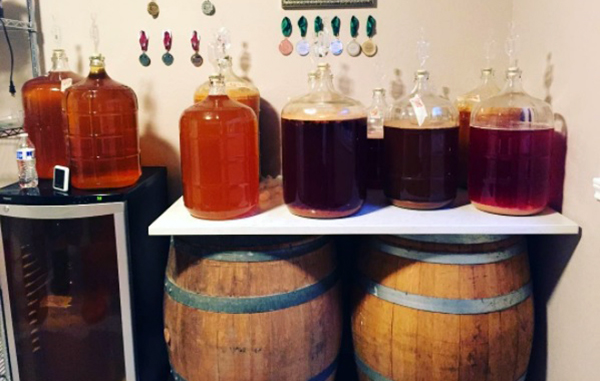 17129