Denver has tacked on another puzzle piece of the future National Western Center campus.
The city purchased a half-acre site that includes El Duranguense Grocery at East 47th Avenue and Brighton Boulevard last month for $1.76 million from Elyria Investments, LLC. It's a spot on the eastern edge of the planned campus that Elyria bought in 2009 for $300,000 – a six-fold return over eight years.
Erika Martinez, who heads communications at the Mayor's Office of the National Western Center, said the city has closed on 17 of the 38 parcels it needs to expand the campus from 130 to 250 acres. Buying those properties started a year ago.
"We would like to have all of the property acquired by the end of this year. That's what we're shooting for, but it really will depend on the rest of the negotiations," she said. "Without property, we cannot redevelop."
Russell Gruber of Newmark Grubb Knight Frank represented the seller in the deal.
Starting in 2014, Martinez was one of the city representatives contacting property owners within the future NWC campus. Plans call for the campus to be bounded by the South Platte River to the west and Brighton Boulevard to the east, going as far north as Race Court and as south to the Denver Coliseum.
Besides the parcels that already have changed hands, Martinez said the city struck deals with an additional 21 percent of owners, who agreed to sell their properties but have not yet passed them over to the city.
The city is working with an $856 million budget for the first two phases of property acquisition and construction at the National Western redevelopment. Those two phases will cover most of the final campus. Martinez said the city plans to release a more detailed timeline for those phases by the end of this summer.
The site at 47th and Brighton, though, is not a part of the first two stages the city is planning.
Martinez said assembling all the land as soon as possible will allow the city to phase in construction without disturbing the National Western Stock Show.
"The National Western Stock Show has to operate every year," she said. "We need property to move things around as we're building."
And down the line, she said, the spot is bookmarked for a trade show and exposition hall.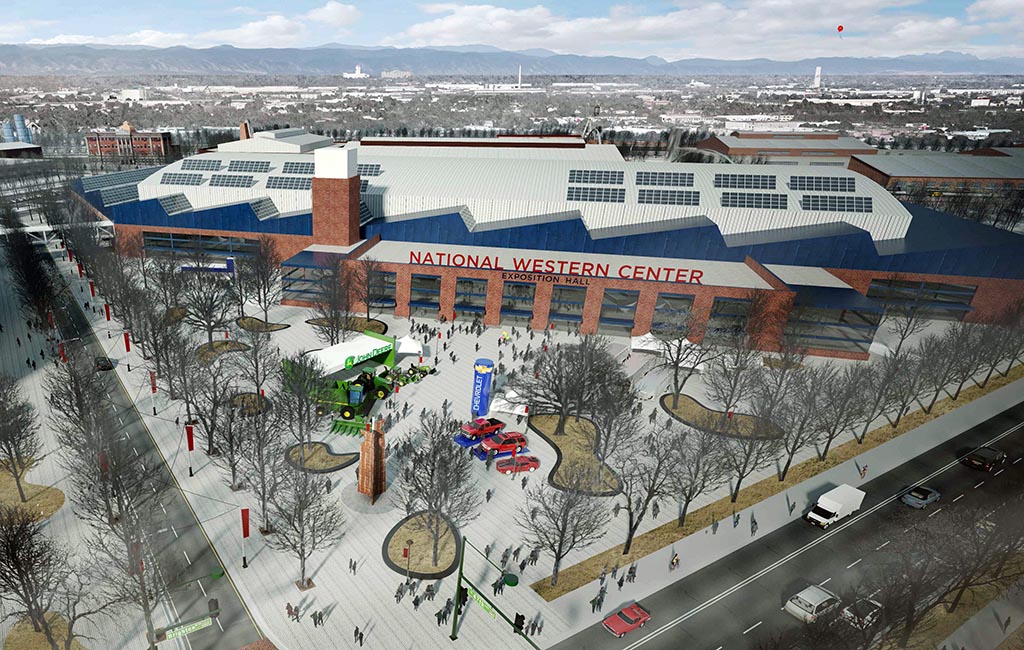 17010