RiNo is old enough for its first pair of glasses.
Eyewear store Pupil is opening the closest thing the fast-growing neighborhood has to an optometrist's office.
It's the first store Pupil has opened since the startup debuted its eyewear last year and began testing customers' vision with a virtual reality headset months later. Co-founder Logan Beck said having a physical shop is an important way for the business to spread its vision and, of course, its frames.
"Optometry is and will continue to be very brick-and-mortar based," Beck said. "Having a retail space in a location like RiNo, where there hasn't been one previously, will better increase access to patients."
Pupil signed a three-year lease on the space, Beck said, which includes a 900-square-foot showroom and 1,100 square feet in the basement. The firm plans to move frame production there by mid-June. The store opened May 12 and plans to keep regular hours, six days a week.
Beck, 22, opened the shop May 12, the same day he graduated from the University of Colorado in Colorado Springs.
Beck said he came up with the idea for Pupil after selling traditional vision-testing equipment to optometrists. Rather than use the older gear at Pupil, he bought a set of tools created by the MIT Media Lab, many of which use smartphones to collect data and test vision.
Beck said he also has raised hundreds of thousands of dollars to finance the venture from private investors, but did not disclose an amount.
He also brought on Jason Salinas, 32, to design the frames.
Pupil has its eye on a corner of the eyewear market pioneered by New York-based Warby Parker, which started out by shipping eyeglasses for customers to try on at home, and now also advertises eye exams at some retail locations. Warby Parker announced this month it is opening a location in Boulder.
Pupil started selling prescription eyewear last September. To date, the company makes 38 frame styles, starting at $95 for single-vision lenses and ranging between $195 and $240 for bifocals or progressive lenses.
It also acts as a contractor for optometrists, testing customers' eyesight at their homes and workplaces instead of the doctor's office. Beck said that Pupil's four full-time technicians come to house calls equipped with a suite of devices, including a virtual reality headset to test customers' eyesight and a smartphone device that measures a customer's glasses prescription.
The house calls are not the equivalent of a comprehensive exam at an optometrist's office, which typically requires dilating the eyes and running other tests.
The visit usually takes 20 minutes, Beck said, and runs as a subscription service. Customers pay $12 a month for unlimited visits and may cancel any time, paying a $25 early cancellation fee if they back out in the first six months. They also get a 50 percent discount on Pupil frames.
Once a visit is complete, the field tech sends results to an off-site optometrist, who determines whether the customer needs glasses and can write a prescription, Beck said.
Beck said the biggest challenge has been "convincing industry professionals such as optometrists, lawyers and staff that this can be done, and that it can be done accurately."
The glasses and subscription are not covered by insurance.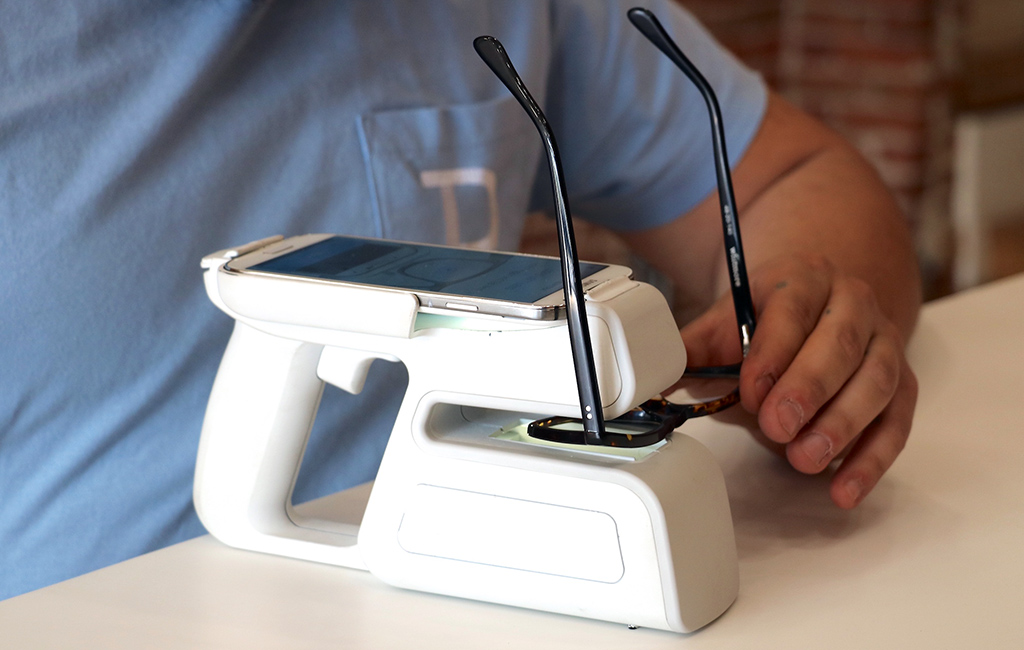 16921