Four years after saying "no thanks" to Shark Tank investors on national TV, a barefoot sprinter and his running sandal are bolting toward more products, a larger office and $3 million in fresh investment.
Since turning down a deal from "The Sharks" in 2013, Steven Sashen, CEO of Broomfield-based Xero Shoes, has pushed his company's revenue from $772,000 in 2014 to $2.74 million in 2016.
Now Sashen thinks it's time to find alternative forms of investment, by launching a crowdfunding campaign to raise $3 million and offering shares of the company at $4 per share. So far, the campaign has raised $365,000, he said.   
"The idea was that our investors could be our customers," said Sashen, who started the company with his wife, Lena Phoenix. "We needed bigger movement …. Our customers got us here, and now we want to make it available to everyone."
Xero also leased more space in Broomfield, jumping from 3,000 to 7,000 square feet at 100 Technology Drive, Unit 315, in January. Xero employs 12 people, and Sashen said he's looking to hire more.
Sashen founded Xero in 2009 as a minimalist shoe company on the hunch that barefoot running prevents injury and improves performance. The company is launching four shoe products this year, including boots and a casual shoe. Sashen said his products focus on natural movement: shoes with thin but tough soles that still allow runners to feel what's happening below their feet.
"We're making footwear that lets your feet move naturally," Sashen said.
For Sashen, who moved to Colorado 24 years ago after growing up in Washington, D.C., the idea to start Xero was both personal and strategic. The 54-year-old started sprinting competitively 10 years ago after a 30-year hiatus, but he kept getting injured. His friend suggested he try running barefoot, and soon Sashen discovered that he could self-correct the form issues that were causing his injuries.
"Taking off my shoes, I wanted to have that feeling as much as I could, as often as I could," Sashen said.
He started developing the company in 2009, the same year Christopher McDougall published his book "Born to Run," which helped change the way people thought about barefoot running. The book features a tribe in Mexico, the Tarahumara, who make their own running sandals with leather and rope.
Sashen wanted to help people make their own running sandals similar to what the Tarahumara wear, so he started Xero Shoes in 2009 as a sandal-making kit, before making his first sandal in 2013.
"If you look at sandal design over history, it's not complicated," Sashen said. "But to make something commercial, it's challenging."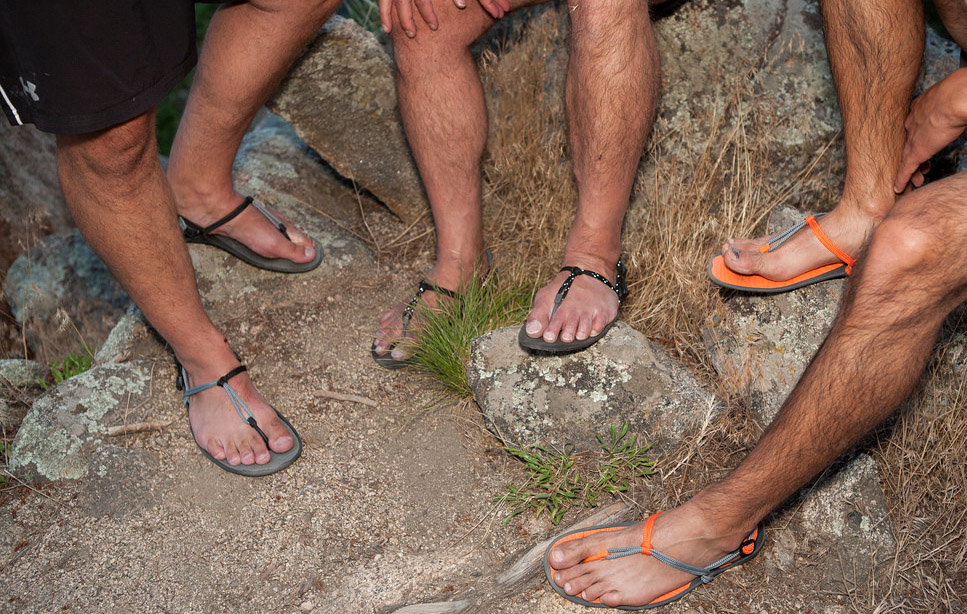 16719