Denver's downtown office boom has pushed a third-generation furniture seller to add a warehouse near Park Hill.
Merchants Office Furniture nabbed the space to store its fleet of laminate desks and swivel chairs. The 77-year-old company recently leased 7,700 square feet at 4195 Oneida St. in Northeast Park Hill.
"It was a consolidation of warehouse space into one location and an expansion," principal Zack Sanders said. "It streamlined our operations."
Sanders said the business pulled out of a rented warehouse at 22nd and Larimer streets in RiNo.
Merchants has sold furniture from its 25,000-square-foot facility at 2261 Broadway since 1960. Sanders said the new lease will increase the company's warehouse space by 25 percent.
Merchants was founded in downtown Denver by Marvin Sanders, Zack's grandfather, in 1940. The company hired 10 employees last year and added a new line of furniture, West Elm Workspace.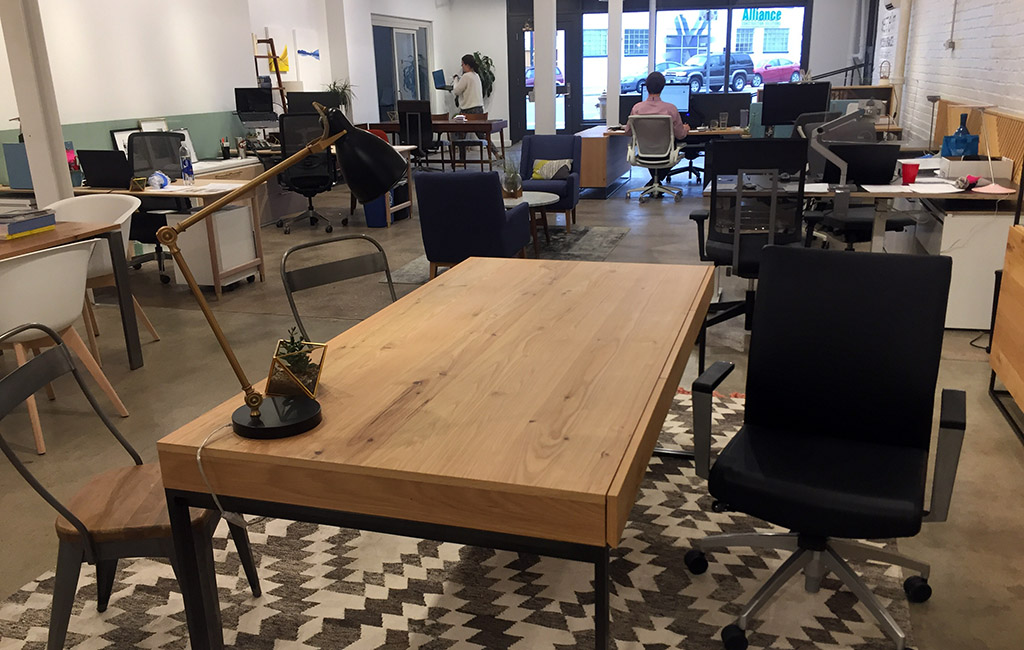 16750