The coworking gold rush has drawn another out-of-state prospector.
Los Angeles-based CTRL Collective announced this week that it leased 42,600 square feet on the third floor of the Dairy Block in LoDo.
The company will compete with the more than 800,000 square feet of shared office space tallied by BusinessDen in the city – or enough coworking to gobble up 66 percent of the Wells Fargo Center.
Taleia Mueller, who started CTRL alongside CEO David Bren in 2015, said she hopes to open by September, with 80 private offices taking up half the floor and open spaces taking up the rest.
Mueller said CTRL, which operates two coworking offices in Los Angeles and plans on opening two more in the L.A. area this summer, was drawn to LoDo because of local startups as well as downtown Denver's reputation for artists and designers in RiNo.
"There are so many well-established VCs and companies that are from California and are already in Denver," Mueller said.
CTRL may have one such California tech giant, Apple, for a neighbor in Dairy Block. The iPhone maker is working on a deal that would give it 15,000 square feet of office space in the building, according to several sources close to the deal.
But CTRL isn't just looking for tech types. Mueller said the company looks to stand out from the rush of tech-focused shared workspaces by carving out space for shared amenities like a photography studio or a 3-D printer.
Englewood architecture firm Studio B2SJ is designing the space.
Mueller said CTRL has not yet settled on pricing in Denver, but said rates likely will be lower than its Los Angeles spaces.
An attendant in Los Angeles said the company has three rates that let customers use shared spaces and perks, starting at $80 per month for nights and weekends, up to $350 for 24-7 access. Renting a desk is $500 a month. Private offices range from $1,200 for a one- to two-person office and peak at $3,750 for a private office fitting 10 or more.
Mueller said CTRL also is scouting its next locations in Denver and Boulder.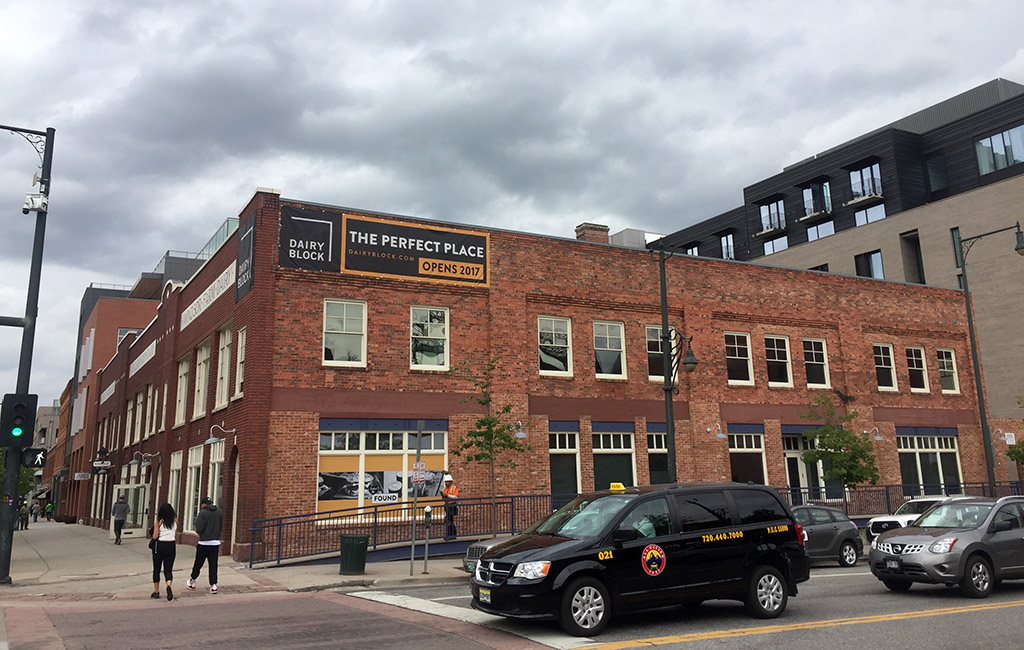 16724