A Commerce City fuel-recycling company has filed for Chapter 11 bankruptcy for the second time, owing creditors $4.7 million.
Mesa Oil collects used oil and processes it to be resold, operating three recycling plants in Arizona, Colorado and New Mexico, according to its website. In a bankruptcy court filing May 2, the company valued its assets at $2.9 million.
Mesa Oil, which also goes by Mesa Environmental, says it owes nearly $3 million to the IRS, its largest secured creditor. Several Colorado companies are smaller creditors, including Aircraft Service International, an aviation services company that operates a facility near Denver International Airport; Denver law firm Girsh & Rottman; and Brighton auto dealer Transwest Trucks.
Mesa Oil's revenue eclipsed $4.4 million annually in 2015 and 2016, according to court filings.
Bankruptcy documents show the company has weathered a number of lawsuits. Eight companies have sued Mesa Oil in Adams County alone, most seeking to collect money from the firm. Mesa Oil also has been sued by New Mexico waste management and environmental authorities, court documents show.
Lawrence Meers, Mesa Oil's CEO and owner, did not return a message seeking comment. The company is being represented by Jeffrey S. Brinen of Kutner Brinen in Denver.
The oil firm first filed for Chapter 11 in 2010, owing $6.9 million. It reported that its revenue was much higher at that time, growing $10 million in 2009 and $15 million the year before.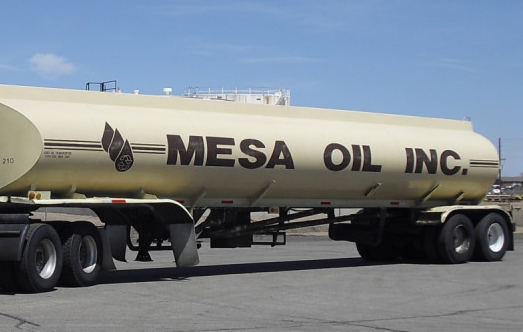 16576