The price tag on a 7,500-square-foot, heavily trafficked corner in Cherry Creek: $3.3 million.
The Colorado Business Bank property on the northwest corner of Third Avenue and University Boulevard, along the neighborhood border with Country Club, traded to a local real estate investor, Carolyn Kemp, on April 19, city records show.
"It's an entry onto Third Avenue and it's an entry into Cherry Creek," Kemp said. "It's viewed by thousands and thousands of cars."
Trevor Brown of Cushman & Wakefield handled the transaction.
Kemp, whose family purchased the property through 301 University LLC and 3rd University LLC, said there are no immediate plans to redevelop the site. The corner includes a two-story structure built in 1989 and 32 parking spaces.
"The building is really pristine," Kemp said.
City records show that the buyers secured a $1.9 million loan from Colorado State Bank and Loan last Wednesday. The sellers are Kenton and Angela Woodruff Lewis, according to property records.
The Lewises operated Turner Art Gallery at that address for 17 years, but closed shop in 2001 to rent the property instead. The corner at 301 University also was once home to Homer Reed Ltd., the local menswear retailer.
The site at 301 University is divided into condominiums. Kemp said her family also owns the commercial condo housing Goodwill's Deja Blue Boutique under a separate LLC.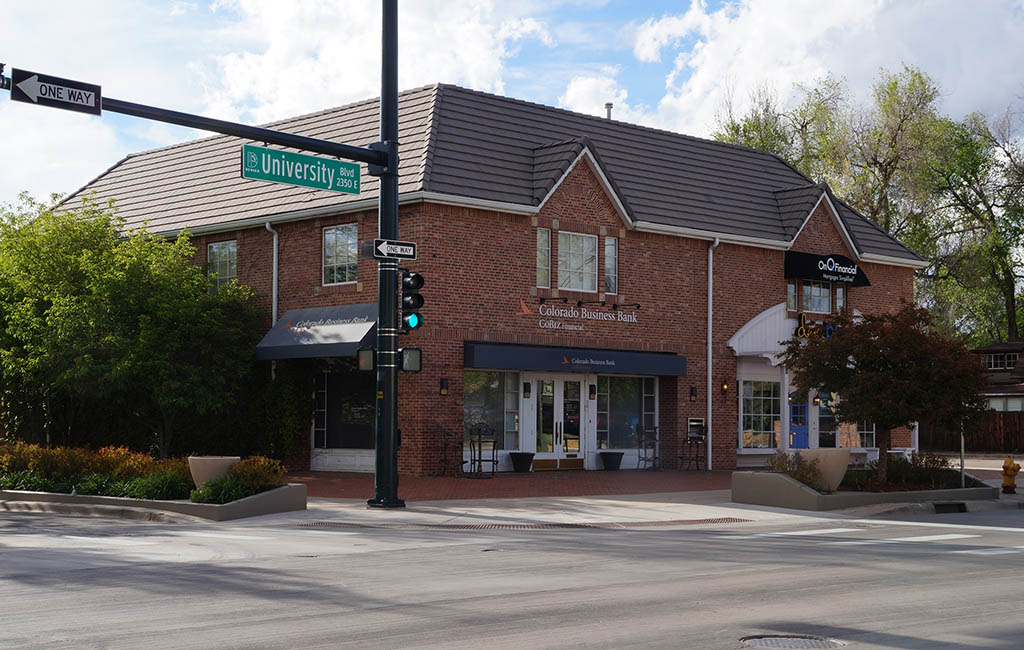 16439