A three-story townhome project named for a North Denver crime boss is moving onto Tejon Street.
The Clyde, a six-unit development that will replace an accounting office and a residential building at 3734 Tejon St., is set to break ground in two weeks. It's a project by Jules Devigne of Devigne Developing and Jacob Gram, a real estate agent at Perry & Co.
"We were trying to come in at a price that is extremely attainable at this project," Gram said. "It's one of those things where you're trying to find a price point that works for mere mortals."
He said the six 1,400-square-foot townhomes, set to go online in the first quarter 2018, will cost around $575,000. Rachel Gallegos of LIV Sotheby's International Realty has the listing.
Devigne purchased the 6,250-square-foot lot in 2015 for $850,000, city records show. ANB Bank loaned The Clyde LLC $2 million on April 20, according to city records. Gram said the total construction budget is $2.3 million.
The project is named after Clyde Smaldone, a member of the same North Denver crime family that opened Gaetano's on the corner of West 38th Avenue and Tejon Street in 1947.  Smaldone, sometimes called "Flip Flop" in contemporary news reports, started his career as a teenage bootlegger during Prohibition and would rise to become the de facto leader of the family business.
"We just thought it would be fun to keep up with our heritage," Gram said.
Both Gram and business partner Devigne said The Clyde will resemble similar projects in Sunnyside and the Highlands. But Devigne, whose firm has been based in Breckenridge, hopes to bring some mountain-inspired touches like wood siding and exposed beams. It also will have downtown views from a rooftop deck.
"There are a lot of these 'six-plexes' that are being built around town," Devigne said. "We're all getting tired of seeing the same thing over and over and over again."
Townhomes are taking over other corners in Sunnyside, including a project by Zakhem Real Estate Group at 36th Avenue and Tejon Street, and the redevelopment of a former Catholic Charities building at 40th Avenue and Pecos Street.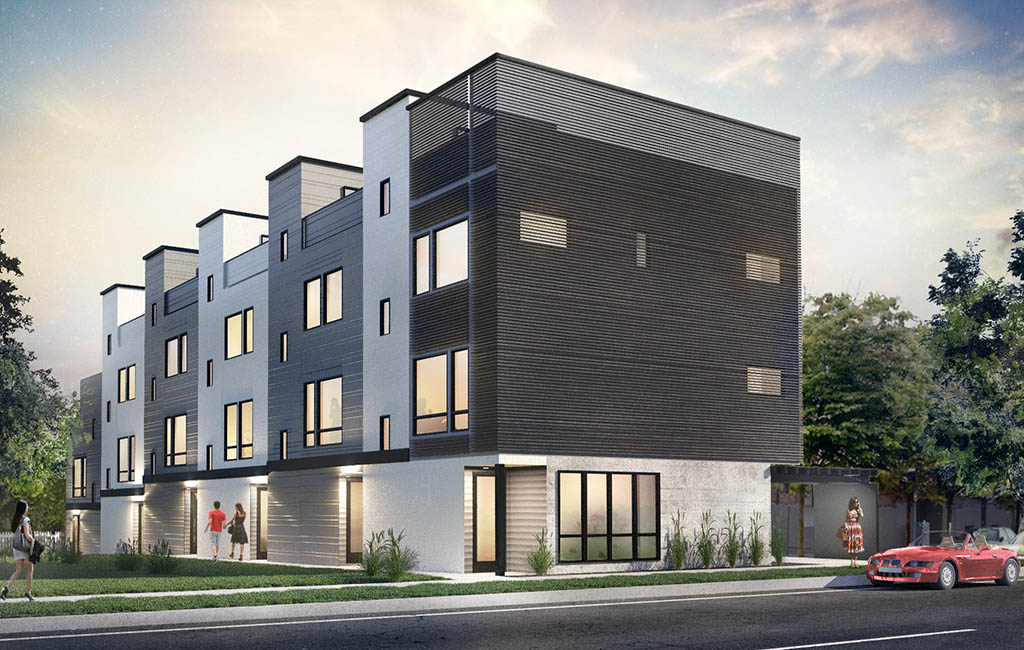 16387