Jay Kenney and Karl Kister think likening their Clear Fork Cider to fellow hard ciders isn't quite an apples-to-apples comparison.
The difference is in the fruit, they say: while other cider-makers use juices trucked in from commercial orchards, Kenney and Kister started with raw apples and pressed them in-house. They started bottling their first batch of Clear Fork Ciders on Monday in a production space at 16th Avenue and Lafayette Street.
"We think that cider is all about the apples, and if we don't have the apples, we don't want to make cider," Kenney said.
Kenney and Kister are each trying their hands at the cider trade as a second career.
Kister is a documentary filmmaker whose family owns a small orchard in Maine. Kenney is a former private investigator and criminal defense lawyer. He started pressing apples 20 years ago and has been making hard cider for the past decade.
Over the past few years, as Kenney watched his home cider-making approach the 100-gallon legal limit for personal consumption, he decided to turn his hobby into a business. Kister, who met Kenney after he made a documentary about a mutual friend, signed on to be his business partner.
The pair has self-funded Clear Fork Cider so far. To save money, they rent the garage at 1632 N. Lafayette St. from Kenney's brother. They converted a corner of the space into a refrigeration room using an air conditioning unit, and built small bottling and labeling lines themselves.
The pair picked apples off older trees, Kenney said, as close as Lakewood and as far as Montezuma County in southwest Colorado and the Pacific Northwest. Kenney said the pair paid at most $1 a pound for the raw apples. Other times, he said, they only had to pay labor costs to pick the apples and got them for free.
Kenney said the pair has spent $60,000 to $70,000 since 2016 to get started, but admits the approach isn't scalable. He estimates Clear Forks Cider has made 1,500 to 1,700 gallons of cider this year. If he sells all of it, he reckons he'll break even or maybe make a small profit.
"If you're trying to make a lot of money, this is not the kind of road you go down," he said. "But these apples taste better."
Clear Forks Cider will sell three varieties in its first year. Its aim is to sell its inventory of bottles to local stores and restaurants, rather than open a tasting room. And Kenney has a simple marketing scheme.
"My plan is to walk up and down 17th Street," he said. "We don't have that much to sell."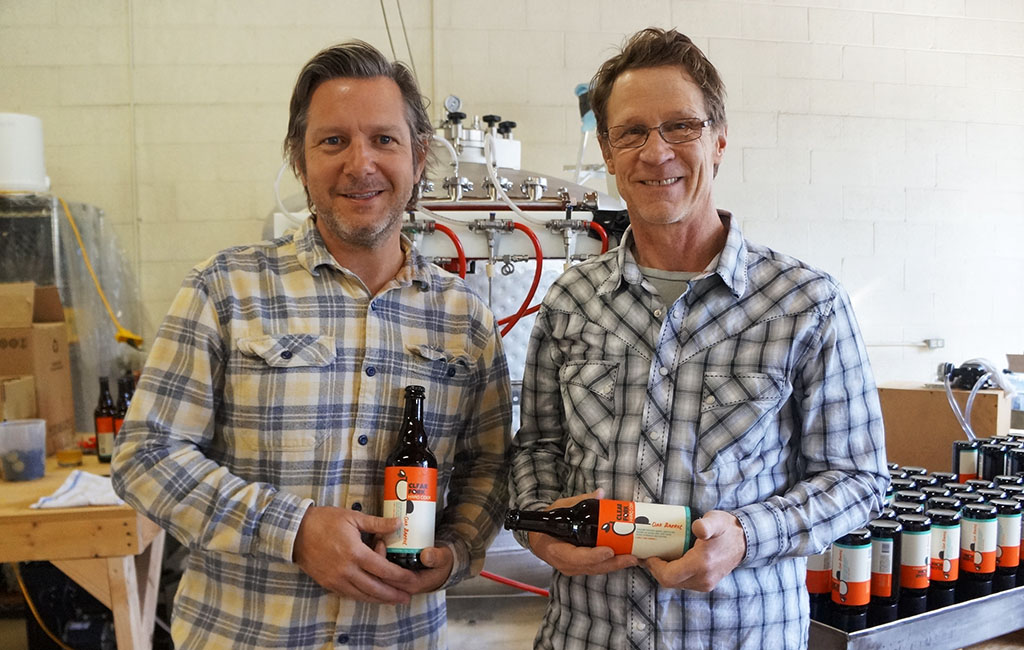 16360