Rovr, a Boulder startup peddling a $450 cooler, has socked away $400,000 in its ice chest, according to recent SEC filings.
Rovr manufactures a cooler with all-terrain wheels, compartments for easy food storage and bike attachments. Owner Tom DeFrancia (who also co-owns Alamo Drafthouse) said the majority of the funds will go toward manufacturing new coolers.
"We want to do 2,000 units next year and then double our unit capacity after that," DeFrancia said. "The $400,000 will basically get us through the next couple years."
DeFrancia's main goal with Rovr was to design a cooler that would solve the headaches of eating and drinking outdoors. His coolers have 2 inches of insulated foam, cup holders, cutting boards and other extras that make Rovr both durable and plush for day trippers and overnight campers.
Rovr has sold about 200 units since DeFrancia's first run of the product in September. It is available at retailers like Jax Outdoor Gear, Summit Canyon Mountaineering and Colorado Love Outdoors, and DeFrancia is working on getting his coolers into bigger retailers for summer 2018.
Rovr raised $125,000 in an investment round that closed April 12 and $275,000 in a round that closed April 20, from 12 individuals, according to SEC filings. DeFrancia said investors mainly have been friends and family in Boulder.
"They are folks who live here in Boulder who understand the outdoor industry and understand the product and believe in it," DeFrancia said.
In May, DeFrancia is launching a Kickstarter for his second cooler model, a 60-quart version of Rovr's 80-quart cooler. Next summer, the company will release its third cooler, an even smaller 45-quart version that still will have some of Rovr's features, like the work station and cutting board.
"It's a wheeled cooler but it's more like a day cooler," DeFranci said. "It's just smaller and less expensive."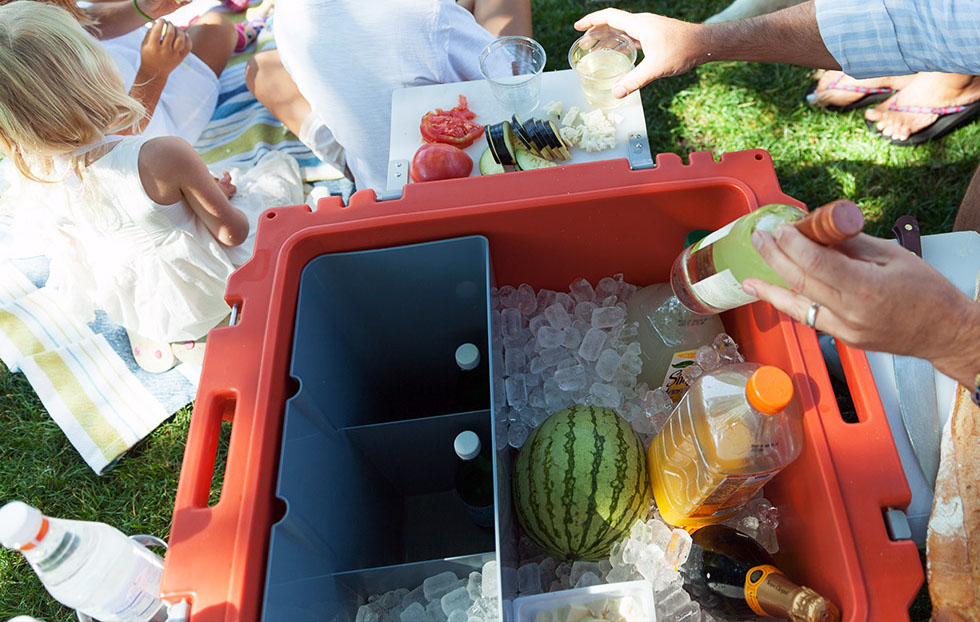 16331