Cushman & Wakefield brokers are getting used to that new-office smell.
The brokerage is settling into 28,000 square feet of office space across two floors of 1401 Lawrence St., a spot overlooking Larimer Square. The firm moved in earlier this month.
Prior to the move, the firm's brokers were spread between two offices at 1515 Arapahoe St. downtown and in the Tech Center. The new space allows Cushman to put all its brokers under one roof and convert its Tech Center office to support and accounting staff only.
Managing Broker Kristine Reinhardt said one major reason Cushman chose the new office tower was location.
"Our brokers can still walk to where they need to go," she said. "And it has great egress to I-25."
The new office is built to accommodate brokers when they're not out in the field, too, with a kitchen and coffee bar on its lower floors, glass-enclosed conference rooms for pitching clients, and discrete meeting rooms lining the inner wall of open office space.
Steve Schwab, the firm's managing principal, said Cushman also reconfigured its floor plan, interspersing office, retail and industrial brokers, for example, so they can share intel about clients and keep up to date on real estate happenings outside their specialty.
"The overlap between retail and industrial has never been greater," Schwab said.
Gensler designed the new office space, and Swinerton Builders was the project's general contractor.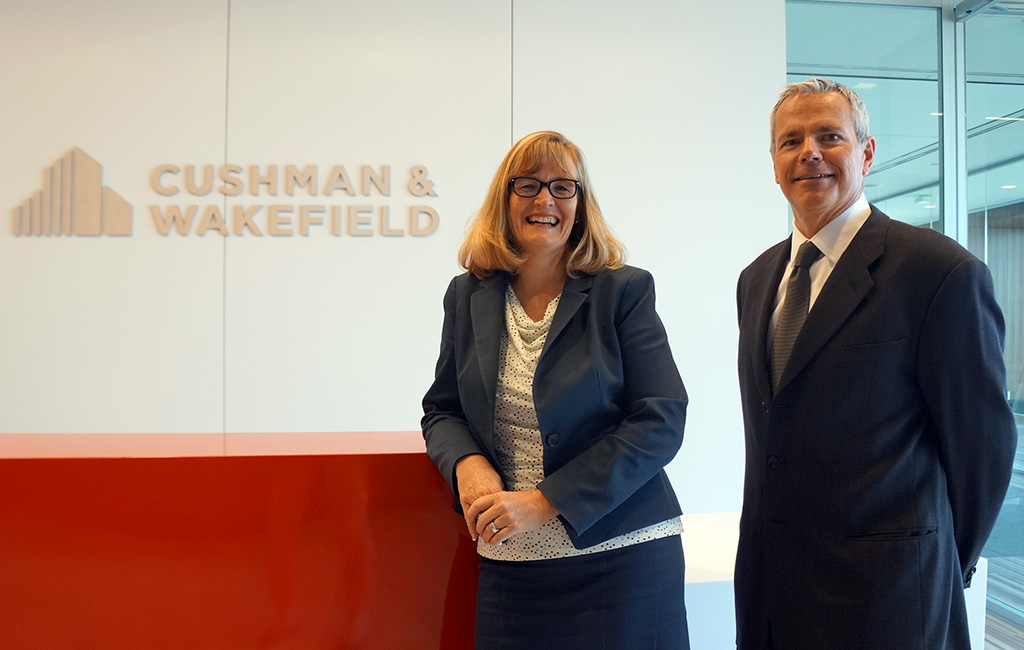 16309