A Miami developer is pitching a 40-story condominium project in the heart of downtown.
Developer Renzo Renzi is circulating a marketing brochure with renderings showing a pair of towers atop a retail development on 19th Street between Arapahoe and Lawrence streets. The site currently is a parking lot owned by Richard "Buzz" Geller's Paradise Investment Properties.
Renzi's proposed development would have 800 condos and 30,000 square feet of retail space.
He previously was a developer of residential properties in Miami, according to local media reports. But after losing an office tower and his home to foreclosure judgments, Renzi filed for Chapter 7 bankruptcy in 2011.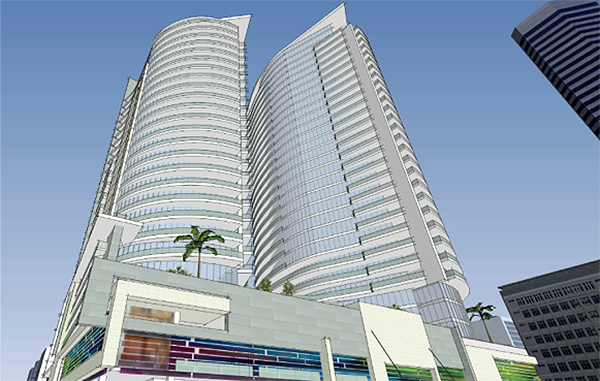 16146