Take a hike, Fat Tire. Rental bikes are cruising into Breckenridge Brewery.
Bicycle rental business Bikery at the Brewery will open next month on Breckenridge Brewery's property in Littleton. Bikery owner Pat Farrell said he came up with the idea while overseeing construction at the brewery, which is steps from the paved bike trails that follow the South Platte River.
"The concept really is based on what you see at a boardwalk, where you've got easy access to a flat trail you can cruise down," Farrell said.
The Bikery will be Farrell's first venture into the bike business. The 30-year-old said he purchased 30 cruiser bikes for $200 apiece. He said he'll mainly have single-speed cruiser bikes, but also will stock three-speed, tandem and bikes or bike attachments for kids. All told, Farrell said he's invested $21,000 of savings.
The Bikery at the Brewery will occupy an 850-square-foot building where the 12-acre brewery property meets Reynolds Landing Park. Farrell said his rent is based on a percentage of sales he makes through bike rentals.
The Bikery will open May 20. Its regular hours will be 11 a.m. to sundown Friday through Sunday, and some Thursdays.
Customers can rent single-speed bikes for $15 for the first hour, $10 for the second hour and $5 for the third. The tandem bikes will cost $25 per hour. The Bikery also will have a small retail operation, selling bike tubes or pumps to other South Platte trail users. Guests can book reservations online or in person.
In hopes of opening more bike rental shops, Farrell is operating the business as a franchise of a company he created, Bikery Limited. Farrell will keep his day job at Hyder Construction and said his wife and father will help run the business. He plans to hire at least one more employee.
Breckenridge Brewery in 2015 opened its 100-barrel production facility in Littleton, a 12-acre property that also includes the Farm House restaurant and tasting room.
The site gives Bikery at the Brewery quick access to trails, starting with the Mary Carter Greenway and following the South Platte River to downtown Denver. Guests of the Bikery will have access to parking at Breckenridge Brewery, Farrell said. The goal is to attract customers – tourists or locals – that either don't own a bicycle or would rather rent one at the brewery than lug one from home.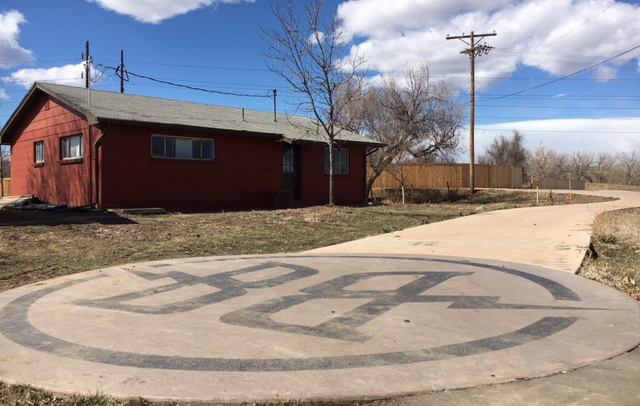 16018