The neighbors at a new listing definitely have the gardening tool you need to keep up the half-acre Cheesman Park property.
Just posted for sale: A 7,800-square-foot mansion at 910 Gaylord St. bordering the Denver Botanic Gardens.
The price tag: $5.75 million.
The house was designed by Colorado architect Jacques Benedict, the man behind the boathouse at Washington Park and Littleton's town hall. Benedict's Paris education in the Beaux Arts architectural style comes out in the home's design, including detailed ceilings and arched windows and entryways.
Walking up the home's circular staircase, visitors enter the master suite, which features a bathtub surrounded by Mediterranean-style blue tile, dressing room and sitting area. Down the hall are three additional bedrooms and bathrooms, as well as a family room and three studies.
The outside grounds include a patio, fruit orchard, porch and barbecue. The property is two blocks from Cheesman Park, with the Denver Botanic Gardens bordering to the north and east.
Emily Sinclair and John P.K. Kenney bought the property in 2007 for $4.25 million, according to property records. It was built in 1923.
Julie Winger and Nancy Morgan with Kentwood Real Estate are listing the property.
The listing joins other high-priced homes on the market, including a $3.6 million renovated dwelling that was listed in September.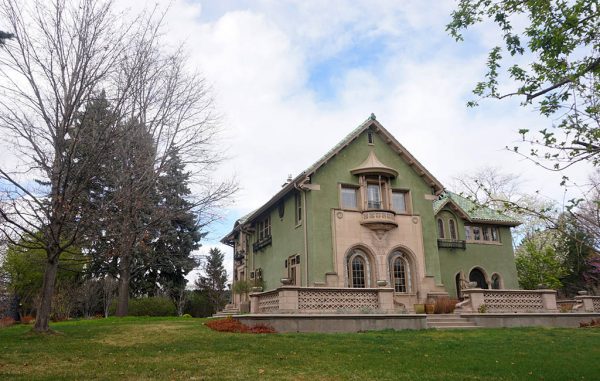 15866