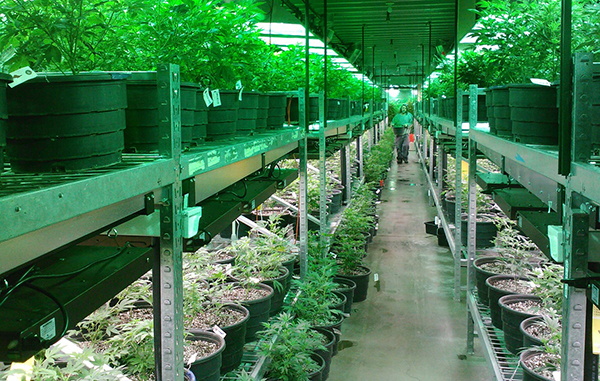 After 40 years funding real estate developments, Bob Amter turned a new leaf.
Three years ago, the co-founder of Montegra Capital Resources set his sights beyond retail strips and new housing projects to a new type of real estate deal: marijuana grows and dispensaries.
Montegra disclosed March 14 that it has raised $11.7 million since it started Montegra Warehouse Fund LP, which exclusively lends money for marijuana-related real estate transactions. That's up from $7.2 million last year and less than $1 million when it launched in 2014.
"We actually have more demand for loans than we have capital to fill the demand," Amter said. "If you want to buy a $5 million warehouse (to grow marijuana), unless you have $5 million, there aren't too many alternatives to get a loan. Banks are not permitted to loan because of the fact of federal law that marijuana is illegal."
To date, the fund has attracted 15 investors and made nine loans, Amter said.
The fund loans first-position mortgages between $500,000 and $5 million at 12 percent annual interest for one- to three-year terms, Amter said. Montegra loans up to 60 percent of a property's appraised value after it's outfitted to work in the marijuana business. The fund returns about 10 percent to investors, Amter said, after Montegra's fees.
The fund is open to accredited investors with a minimum input of $100,000.
Amter and his father launched the Montegra warehouse fund in 1971. Because the firm doesn't have the same balance sheet requirements as a bank, it often loans real estate developers money when they are about to buy property, and before they have income to pay back a loan. The Montegra Capital Income Fund has raised $34.5 million as of its most recent Form D filing, on March 16.
Amter smelled a familiar opportunity after the legalization of marijuana. Banks didn't want to lend money to businesses leasing to marijuana growers and sellers and neither did life insurance companies. But Amter worried that Montegra investors would fret if he mixed cannabis into the rest of his Montegra Capital Income Fund.   
"Many people feel there is additional risk to lend on marijuana-tenanted properties," he said. "We thought it would be best to segregate this type of lending."
So Montegra did, charging borrowers in the warehouse fund 2 percent more than those without a marijuana-based tenant. Amter said the warehouse fund hasn't shown signs of increased risk compared to the income fund – he's had no late payments from borrowers and no foreclosures on properties.
Amter declined to discuss specific investors, borrowers or tenants. He said one Montegra borrower bought a warehouse in Montbello using $3.5 million of his own money, then took out a $4 million loan from Montegra to renovate and double its size.
The borrower now is leasing the warehouse to a grower for $20 per square foot, Amter said, drawing income of $1.1 million a year before taxes and depreciation.
"The borrower thinks the building is now worth $12 million," Amter said.
The challenge for Montegra is to keep reaching investors in the fund and borrowers in need of funds.
The fund has loaned money only in metro Denver. Amter isn't ruling out deals in Pueblo or Durango, but wants to keep the fund confined to Colorado. To do that, he wants to court businesses looking to mortgage their property in order to reinvest in tenant improvements.
"One of the challenges is to reach the people that already own a warehouse, but own it 100 percent in cash," he said.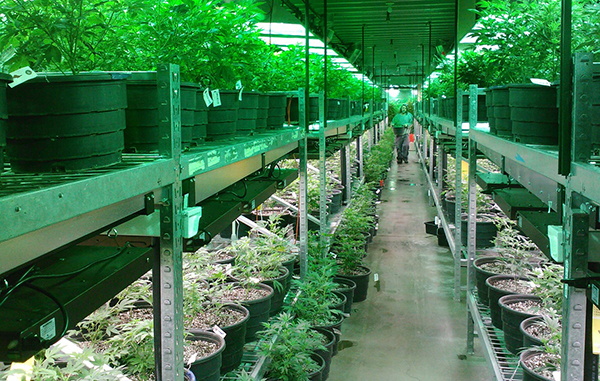 15633