Alan Laws still has the first barrel he aged whiskey in five years ago. He'll be careful not to lose track of it amidst the 10,000 others he hopes to scale up to.
Laws Whiskey is starting to fill a new 31,000-square-foot warehouse at 1325 S. Cherokee St. with stacks of oak barrels. The facility, the second storehouse for Laws Whiskey, can hold up to 10,000 barrels, up from 1,600 at the current distillery.
"We're not afraid of the big stage," said Laws, 47. "We're not trying to sell somebody 9-month-old whiskey aged in a small little barrel."
After he moves his barrels out of the original Laws Whiskey House at 1420 Acoma St. and into the new warehouse to age, Laws will put another $400,000 into the Acoma Street spot. He's preparing to buy 10 to 12 more fermenting tanks, a new still and a cooker in hopes of quadrupling the firm's whiskey output.
And he's planning to start distribution to four new states: Tennessee, Arkansas, California and Connecticut. That'll add to the 700 accounts Laws has in Colorado and nine other states.
Laws bought the Cherokee Street warehouse two years ago for $2.86 million, then invested $1 million in renovations, Laws said.  In May, the company moved its offices to Cherokee Street. Construction on the building is wrapping up in coming months.
Laws will continue operating its tasting room and distillery on Acoma Street, a five-minute drive from the new location. The new facility is a production warehouse – there won't be a tasting room.
Laws has come a long way since its first batch in 2011. The distillery had $2 million in revenue last year, Laws said. It lists nine varieties of whiskey on its website, and bottles sell for $65 in stores.
Law said it will take five years to reach the warehouse's 10,000 barrel capacity. Until then, Laws Whiskey is leasing excess space at $1 per square foot, per month to local breweries or companies needing extra storage, including Baere Brewing Co., Declaration Brewing Co. and Cerebral Brewing.
Laws thinks Colorado whiskey makers have an advantage in getting flavor and color from barrels in less time than rivals in Kentucky, because of changes in weather and barometric pressure.
Laws Whiskey barrels soak three to four years, but could age longer, Laws said.
"We are getting more out of these barrels," Law said. "We get good wood flavors out of it … we get good color out of it in a very short period of time."
Meanwhile, Laws hopes customers will spend more time in his tasting room. In a year, he'll consider opening the room daily with an expanded cocktail menu, rather than opening the bar primarily for tours.
"In 2018, it might be something more open," Laws said. "Every day of the week or five days a week, you can come and sit and enjoy the ambiance."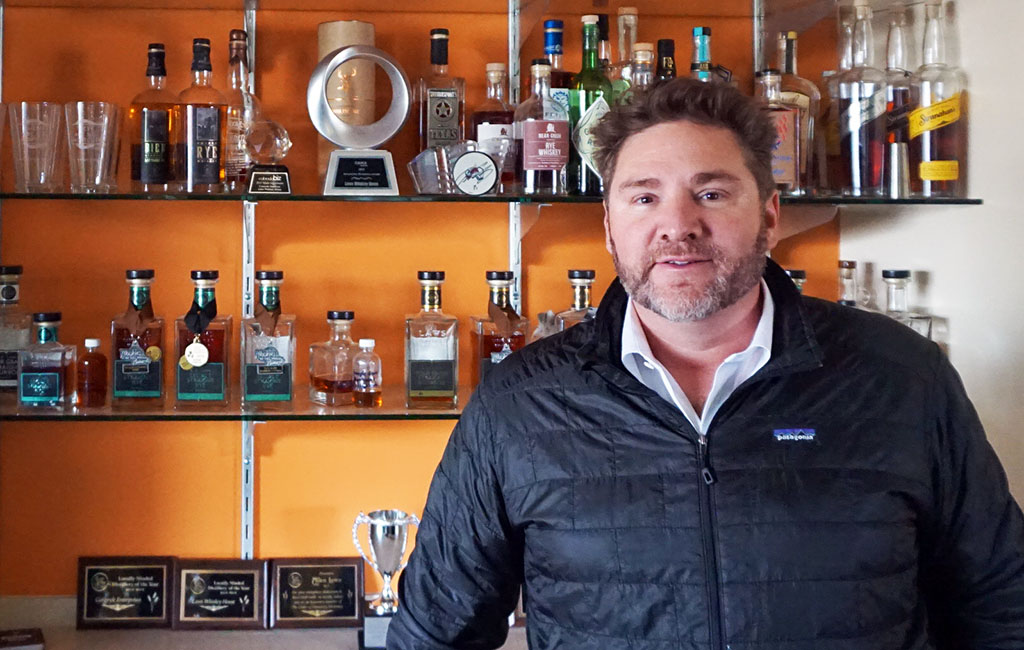 15403