It's out with the salsa and in with the masala at a downtown Denver storefront just off the 16th Street Mall.
Mint Indian Restaurant and Lounge has put a sign on the window at 1531 Stout St., a 3,300-square-foot spot last home to the colorful Mexican restaurant Tacos y Salsas. The restaurant shares a block with Rio Grande Lofts and Italian restaurant Mici.
Mint is the registered trade name of Namastee LLC, according to state business filings, and is registered to Bhim Prasad Dahal. Dahal could not be reached by press time Tuesday.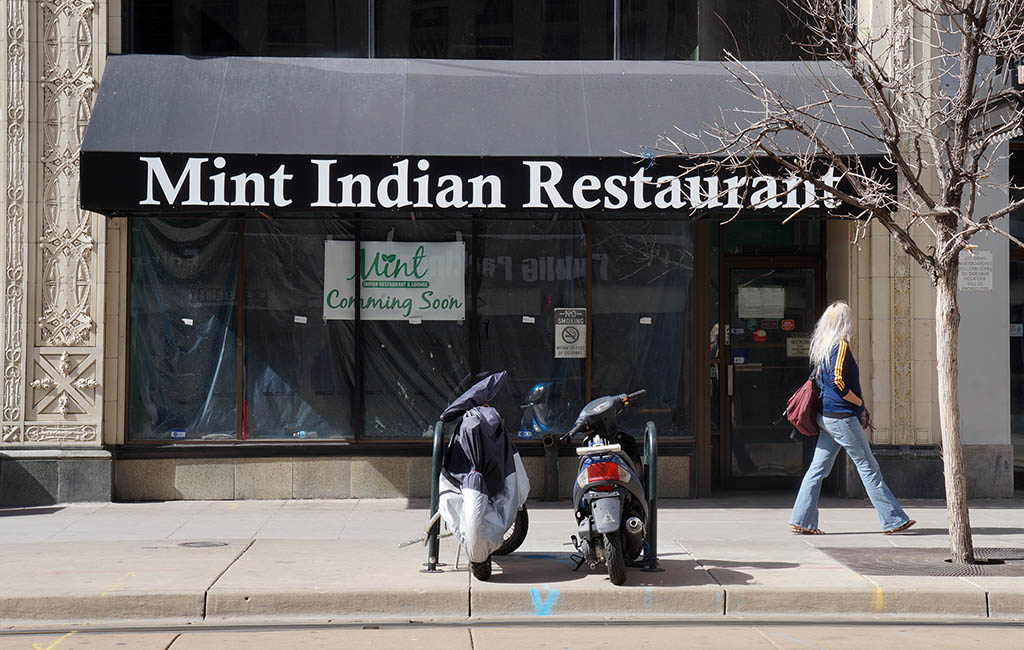 15427