Denver app maker Blinker is putting the pedal to the metal after receiving a pair of patents this week.
Blinker aims to simplify buying and selling used cars through technology that can load information and a price quote on a car with just a picture of its license plate. Co-founder Rod Buscher said these patents are two of 16 the company has filed for. Each one uses image recognition technology to read cellphone pictures of license plates and driver's licenses.
Buscher said Blinker's technology is the first of its kind on the market.
"There's certainly image recognition," Buscher said, like the high-definition cameras that capture license plates at a tollbooth. "The key to what we've done is, we've taken all of that technology and put it on a smartphone. Nobody's ever done that."
Using the app, a seller snaps a photo of her license plate and driver's license to prove ownership. The app reads the license plate and uses it to look up the car's serial number, which contains information about its make and model, as well as service history. From there, the app can quote a price for the car.
"We're able to understand exactly what the car is, so we know all the equipment it came with when it was brand new," said Buscher, who helped launch the John Elway dealerships earlier in his career.
Once the seller finds a buyer, the pair can complete the purchase inside the app, transferring money and signing paperwork on their touch screens.
The two patents granted on March 7 cover applications for Blinker's image recognition technology – one for using a license plate image to value a car, and one for using the license plate for an insurance quote. The company has received four patents since the start of 2017.
The technology also is key to Blinker's business model, Buscher said. While using the app to price, sell and buy cars is free, Blinker makes money by financing and refinancing car loans. With a car serial number and a driver's license in tow, Blinker also can quote loans.
Buscher said the software speeds up used-car trades to 30 minutes of swiping and tapping a smartphone, rather than sitting down with a dealership manager for an hour or more.
And finally, Buscher said, Blinker is considering whether it might license its image recognition patents to other companies, including car insurers.
"To a complementary business, we're open to having those (licensing) discussions," Buscher said. "We think companies like Geico or Progressive are going to be very interested."
Elsewhere in the business, Blinker has no plans to take its foot off the gas.
The app launched its refinancing business in Texas this week, Buscher said – its second state. Next up, Buscher and co-founder Tony Wilbert plan to steer the business into Florida and California, with sights set on all 50 states by the end of the year.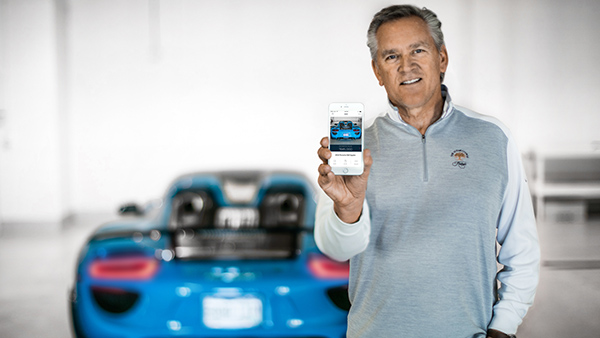 15285