Skiers looking for first tracks away from crowded resorts have a new option to test out the backcountry.
Snow Mountain Ranch, the YMCA of the Rockies camp in Granby, wants to take its first batch of backcountry skiers out this Saturday.
"We start off at the Nordic Center," said Chris Michalowski, a program director at Snow Mountain Ranch. "Then we'll branch off into ungroomed gently rolling terrain."
Michalowski said Snow Mountain Ranch spent $13,000 on six pairs of skis, 13 pairs of boots, poles, beacons, shovels and probes.
"(The gear is) one of the barriers for most people who want to get into this," Michalowski said. "This is an affordable way to get out and experience it."
Snow Mountain's alpine touring class costs $99, including gear rental, guide and trail pass, and will take place every Wednesday and Saturday from March 15 to April 5 after its debut Saturday. Skiers meet at 8:30 a.m. on Snow Mountain Ranch's Nordic track, then branch off onto ungroomed terrain for a total of three miles.
"It's good for intermediate skiers," Michalowski said. "It's very accessible terrain for most people."
Michalowski thinks backcountry skiing has gained popularity in recent years because backcountry gear has improved in price and quality.
"The equipment has come a long way," he said. "The tech has gotten to the point where it's not intimidating."
A ski industry trade group claims that backcountry gear sales are growing at about 8 percent per year.
Michalowski said that while people can hire a backcountry tour guide, he has not seen resorts running an introductory course like Snow Mountain's.
"Ski resorts can be totally all over this, but they're there to sell lift tickets," Michalowski said.
Michalowski hopes to run the course again next year, and eventually sell backcountry gear at Snow Mountain Ranch.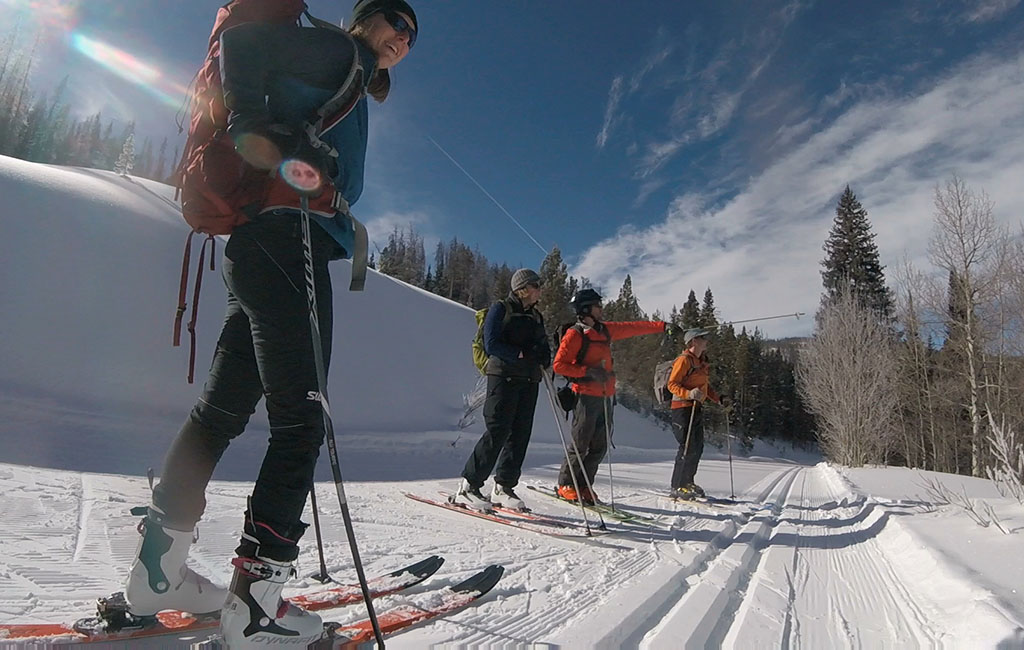 15087