A $124,000 Lamborghini and a pair of BMWs are among the $2.57 million in assets listed in the bankruptcy filing for a local forklift rental business.
Brian Firkins, listed as president of Discount Forklift, has identified $1.78 million in debt, according to Chapter 11 bankruptcy court documents filed under the business name Endless Sales last week.
In a letter included in court filings, Firkins, who also operates Gym Uptown at 19th and Grant, said Discount Forklift is filing for bankruptcy because costs to renovate a leased warehouse in Elyria Swansea went over budget, and a legal dispute with a pair of contract salespeople cost the business more than $1.5 million in sales last year.
Firkins' letter says "prolonged construction" caused sales to dip and forced Discount Forklift to use money for construction that would have otherwise bought equipment. The company also tangled with its general contractor, according to the letter, which filed a mechanic's lien on the property and sued Discount Forklift.
The letter also describes a dispute with two sub-contracted salespeople, who Firkins claims used Discount Forklift's customer database to start their own company. The salespeople sued Discount Forklift in March, saying they were wrongfully fired and seeking over $300,000 in damages.
Discount Forklift, which also goes by the name Octane Forklifts, says it booked revenue of $5 million in 2016, down 26 percent from $6.8 million in 2015. It leases space at 4625 Colorado Blvd. and has 30 employees, according to court documents.
The company's largest creditor is a firm in China owed $500,000. Also listed are 29 creditors whose claims have not yet been identified and are listed as either $0 or unknown.
Neither Firkins nor lawyer Jeffrey S. Brinen of Kutner Brinen returned messages seeking comment.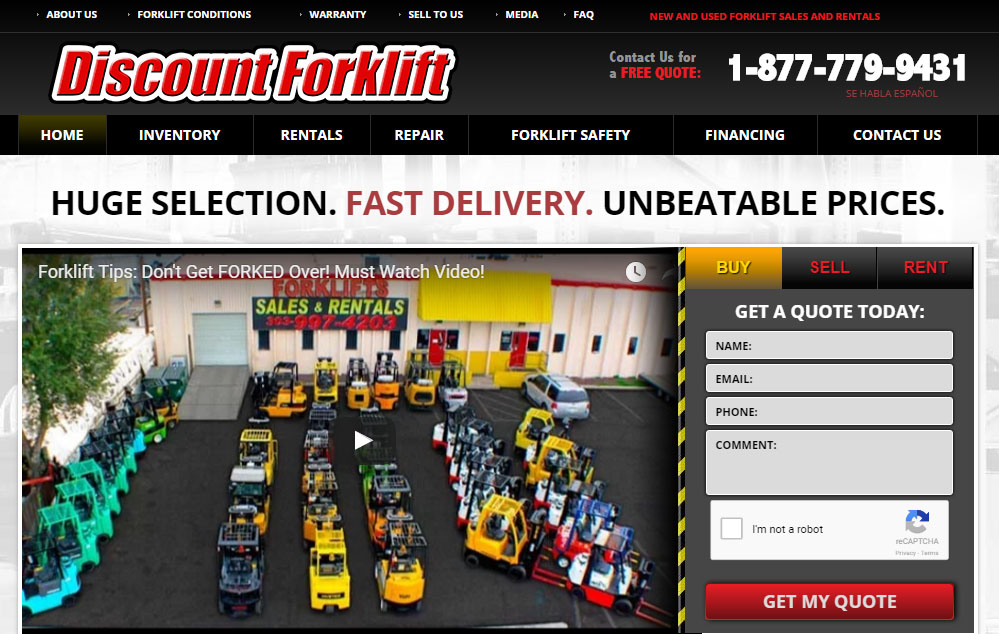 14886