Rob Carpenter can't help thinking that his app development shop keeps moving up in the world.
Carpenter started AppIt Ventures in 2012 from below the ground up. First, the company made mobile and web apps out of a basement in Cherry Creek. Then it graduated to a first floor office. And last month, AppIt moved to a new spot at 50 S. Steele St.
"We're on the fifth floor," said Carpenter, "And we have a view of the mountains."
The 3,300-square-foot office is triple AppIt's previous floor plan, and Carpenter says he'll need the space: The company has nine employees in Denver, but plans to have 14 by this time next year.
Andrew Blaustein, Matthew Davidson and Josh Pons of Newmark Grubb Knight Frank represented AppIt.
AppIt has made 320 apps for its customers, Carpenter said. Sometimes, that customer is a startup that needs a 'minimum viable product' – a prototype to show off to investors and other early supporters.
Other times, the customer is a more established business, like Seattle Fish Company, which hired AppIt to make an app that its restaurant customers can use to manage inventory.
The work is priced per feature. AppIt writes up a shopping list, and then the customer chooses which features they want and scratches anything they don't.
Carpenter said there's more than enough business to go around for local shops like his, to the point that one customer told Portman they called 30 app development shops before getting a call back.
"Because a lot of our clients are trying to get products to market and validate ideas and stuff like that, speed is really important," Carpenter said.
AppIt's solution is three-fold. Besides its Denver headquarters, the company has a 25-person office in India it opened in September 2015, and two employees working out of London. Between the three offices, AppIt can develop projects continuously.
Second, Carpenter said, the company has developed an archive of ready-to-use code to get a project rolling faster.
And third – in the event of a sudden uptick in demand – Carpenter has taken to hiring contractors.   
Carpenter is preparing his company to rise to what he sees as its next challenge: Making virtual reality and connected device apps.
"Where virtual reality and Internet of Things come into place is that, in many ways, they're an extension of mobile devices," he said.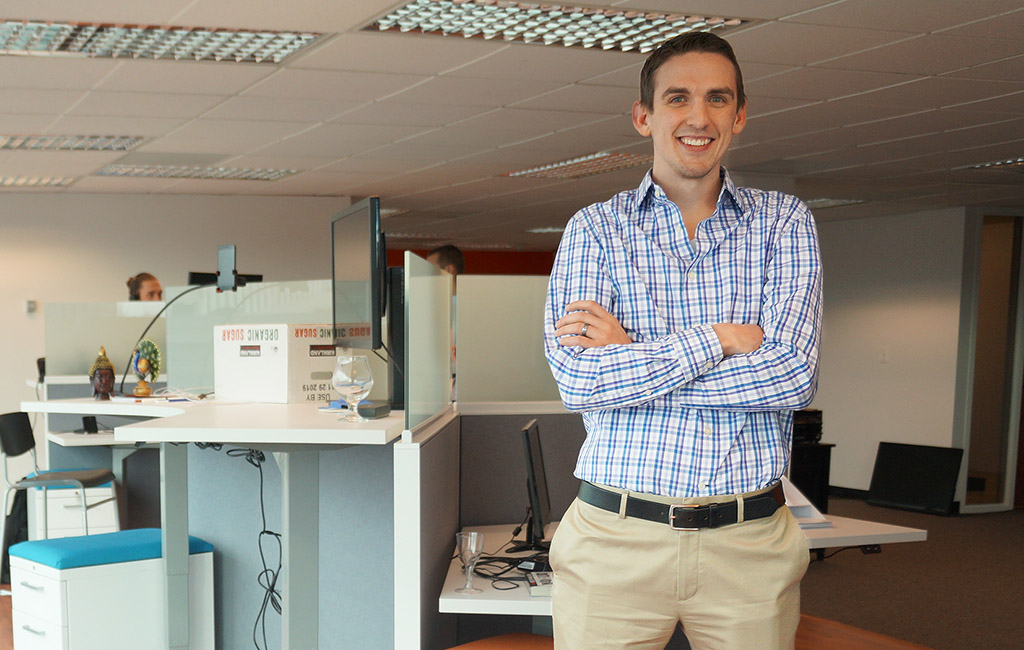 14762