It has to be tough to raise eyebrows with a luxury home sale in a place as pricey as Aspen. But closing on a $24.4 million mansion will get people's attention.
Costanera Partners bought the 13,700-square-foot home, less than five miles northwest of downtown Aspen, on Feb. 1 from LW Development, according to property records.
Chris Souki of Coldwell Banker Mason Morse Real Estate represented the buyer in the property sale. Bob Bowden of Bowden Properties developed and sold the estate.
"We wanted to create this one total package," Bowden said. "They never had to leave the property unless they wanted to."
The house at 455 Sunnyside Lane sits on 5 acres, and includes an outdoor pool, spa and outdoor kitchen. At the top of the sloping property, an underground spring feeds into ponds and water features.
The house has eight bedrooms and 11 bathrooms, plus a theater, another pool indoors, and a spa. Additional features include a wine room, butler pantry and caretaker unit.
The mansion was the last of three Bowden has developed in the McLain Flats neighborhood near Aspen. A home next door sold for $26.5 million two years ago, Bowden said.
The last time a house in Aspen had a higher price tag was December 2015, when a 17,000-square-foot home in the Red Mountain Ranch subdivision sold for $29.5 million.
Architect John Galambos worked with Bowden's design team to conceptualize the house's modern mountain feel, with steel-plated fireplaces, Colorado stone and timber as some of its primary features.
"We had a few people looking at it," said Bowden. "We're very excited because the market is good."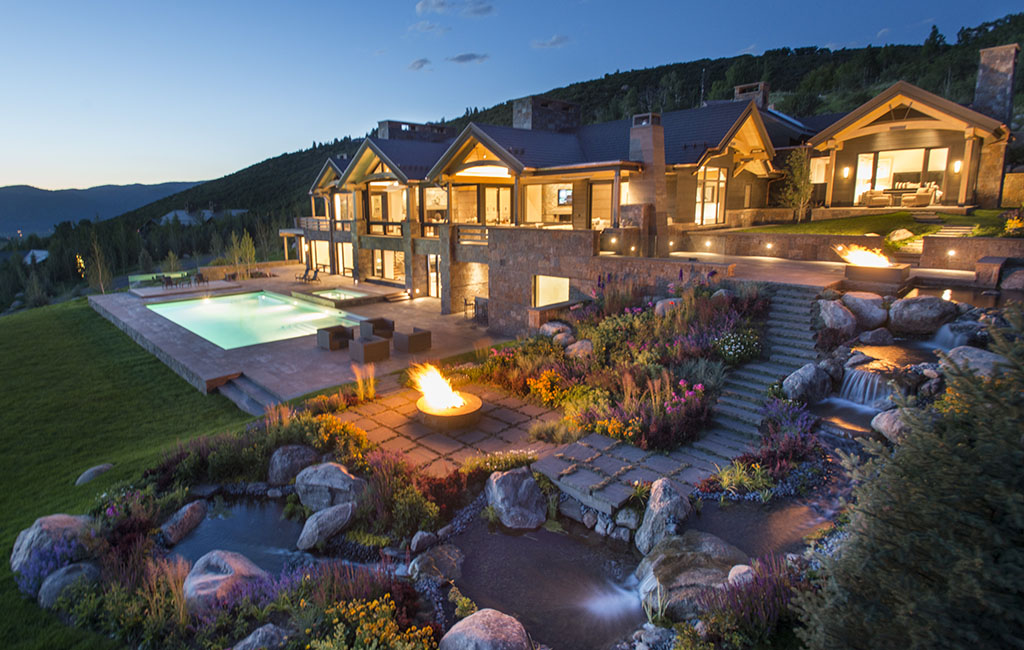 14721