A former Notre Dame tennis player is trading aces and backhand smashes for barre fitness.
Katie Heaps, 35, is opening a new Barre3 fitness franchise near the Tech Center on Feb. 27. She'll move into the first floor of the Den, a recently finished apartment building at the northeastern corner of Belleview Avenue and Newport Street.
Heaps said she picked the spot for its abundant free parking, proximity to the studio's primary demographics, and the surrounding business, including Corvus Coffee Roasters, Backcountry Delicatessen and Los Chingones.
"I liked the idea of putting this beautiful modern studio in something new," said Heaps. "I knew I wanted to find the best location in South Denver."
Heaps signed a 10-year lease for 1,700 square feet on the apartment building's ground floor. She's funding the operation with a $341,000 SBA loan. She inked a franchise agreement with Barre3 after interviewing with the company in 2015.
Barre3 is based in Portland and has more than 100 locations, including one in Canada and six in the Philippines, according to its website. Its classes span several fitness disciplines, but Heaps said they focus on Pilates and yoga.
Classes incorporate a ballet bar that covers the perimeter of the 1,000-square-foot studio at Heaps' new gym, as well as bodyweight exercises, light weights, fitness balls and bands.
"We see anyone from college age all the way to women in their 60s," Heaps said. "We do have men who come do our workouts and find it extremely challenging."
Barre3 will have another 700 square feet of lobbies and locker rooms in the workout studio space. Far North Construction handled construction and Nizar Khoury designed the studio.
Heaps attended Notre Dame on a tennis scholarship, graduating with a marketing degree. She spent the last decade marketing medical devices, and moved to Colorado in 2008.
She started taking classes at Barre3's Sixth Avenue location, and quickly became hooked.
"Every time that I showed up, my day got better," said Heaps. "It was truly one of the first things that I've done, even from tennis, that I truly loved."
Other barre fitness studios near Belleview Station include Barre Forte on Hampden Avenue near Interstate 25 and Pure Barre in Greenwood Village. The only other Barre3 in Denver – where Heaps discovered the workout – is at Sixth Avenue and Fillmore Street. Heaps does not operate that gym.
Barre3 has 28 classes on its schedule, with the first at 6 a.m. and the last at 7 p.m., but Heaps plans to expand to about 50 classes when the studio reaches capacity. Heaps hired six certified barre instructors and 15 total employees.
A regular membership costs $160 per month, but Heaps is discounting memberships to $99 per month for the first few weeks after the studio's opening. In addition, Barre3 has childcare for $5 per child, with discounted packages also available. Heaps also is selling clothing and fitness items in Barre3's lobby, and hopes to stock local Colorado brands in the future.
But the best deal is in the first full week: Free barre classes and childcare from Feb. 27 to March 5. Heaps said reservations are 40 percent filled for the deal.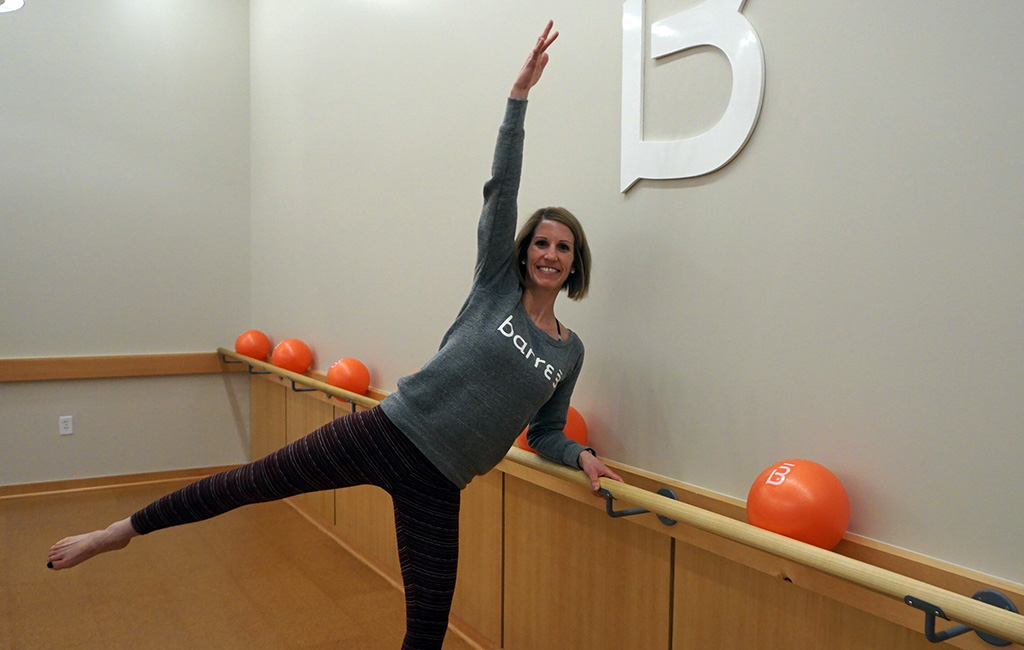 14686