A previous version of this story misstated the percentage of members that voted for the renovation. The error has been fixed below.
Lakewood Country Club will start a $1.5 million restoration project in August.
The century-old design will focus on eight holes, extending tee boxes and adding new bunkers.
General Manager Lance Scheele said 75 percent of members voted to approve the updates..
"This plan had been in place since the '90s…if we were going to do it, we thought now was the time."
The renovations will help return the course to Donald Ross' original 1916 design. Eight holes will be relocated and reconstructed, including some new sand traps. Five holes will get new tee boxes to extend the course by 190 yards. And two holes will see major fairway work.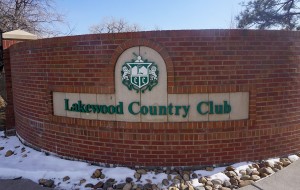 Golf course architect Gil Hanse, who designed the 2016 Olympic golf course in Rio, will design the restoration. Scheele said the club has yet to select a contractor.

"Gil Hanse is known as a Donald Ross specialist," said Scheele, adding that Hanse's upgrades will "present the golfer with risk-and-reward types of shots."

The course sits on 122 acres.

Lakewood Country Club, which was founded in 1908 as the Colorado Golf Club, is the second-oldest country club in the state, after Overland Park Golf Course (formerly the Denver Country Club). It has 440 golf members and 85 social members. The golf course was built with sand greens, but Ross redesigned the course in 1916 and added grass.

14091