The owners of an Englewood hotel are betting that $15 million of renovations and a shiny new name will leave no rooms empty in the coming years.
The Inverness Hotel and Conference Center will change its name to the Hilton Denver Inverness hotel in March, hoping the Hilton name will boost its presence for customers coming into Denver.
"The introduction of Hilton makes it a lot easier to access out-of-town customers," said Charlie Peck, president and chief operating officer of Silverwest Hotels, which bought the hotel in November 2015. "That's where we think we have the potential to expand both the prominence of the hotel and its market reach."
Denver-based Silverwest Hotels signed a franchise agreement with Hilton in 2015. Silverwest will continue to own and operate the hotel, using Two Roads Hospitality to staff day-to-day service.
By keeping Two Roads, which manages hotels in eight countries, the hotel will retain its key staff members in the transition to the Hilton brand, Peck said. Silverwest paid Hilton a licensing fee, proposed a long-term business plan, and also planned the hotel's upgrades partly in order to meet Hilton's standards.
The Inverness hotel, at 200 Inverness Drive West, has 302 rooms and features multiple food and beverage options, a full-service spa, meeting and conference rooms, ballrooms and an 18-hole championship golf course.
Peck said the Inverness Hilton is the first of its brand on the Front Range to combine all those amenities. Silverwest owns two other Colorado hotels, in Silverthorne and in Basalt.
Because Hilton hotels are approved by many corporate travel programs, Peck said more out-of-town businesspeople will consider the Hilton Denver Inverness as an option for conferences and lodging.
Along with the name change, the Inverness hotel is redesigning its look. Silverwest is redoing its four floors of guest rooms and a pair of conference rooms in a run of renovations scheduled to finish in April.
Outdoor-themed designs and decorations are a prominent focus for the upgrades, as Peck said it was important that guests feel they are actually staying in Colorado. The headboards are cut in the shape of a mountain range, the color palette is earth-toned and the rooms have dark wood furnishings.
Peck said another priority for the older hotel was technology upgrades, including faster WiFi service and upgraded smart TVs.
"Everything the guest sees and encounters will be new and redone," Peck said.
The Inverness hotel, built in the early 1980s, was owned by Lowe Enterprises for 20 years before Silverwest bought it in 2015 for $58.3 million, according to county records. Peck said the hotel continues to be profitable.
"The hotel has been successful in the past because of a consistency of service and because of customer relationships with the local community," he said. "We're able to present to the same customer a new hotel, but one that's very familiar to them because the people haven't changed."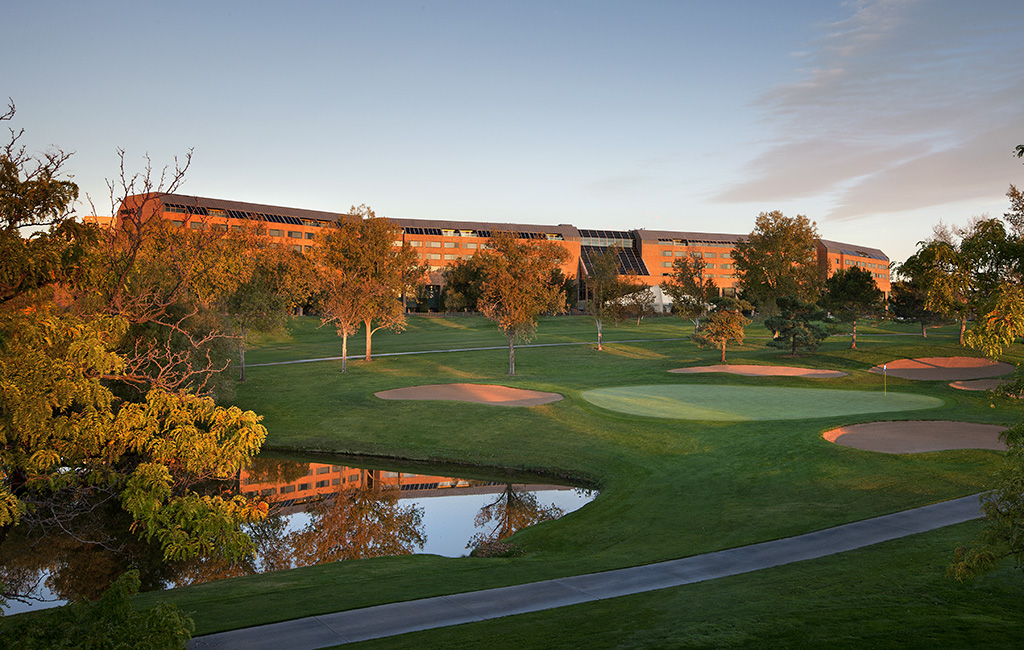 13924