The next project on the boards for a LoDo architecture firm is a new addition for its own red-brick office building.
Hord Coplan Macht plans to add 5,000 square feet to its 19th and Market St. office. Jamie Pedler, managing principal at the firm's Denver office, said the 70-person shop needs more room to meet.
"We're kind of maxed out currently, and conference space is one of the main drivers," he said. "We also want to be flexible to be able to add more people, when we decide to do that."
Hord Coplan Macht occupies about 13,000 square feet at the Engine House No. 5 building at 1331 19th St. The firm moved in at the end of 2010, from an office on the 1500 block of Arapahoe Street.
Expansion plans would add two stories with about 2,500 square feet each to the south side of the building. Plans show a new lobby, some office space, conference space and storage. Pedler said it will leave the building mostly as is, aside from renovations where the addition meets the existing structure.
The Lower Downtown Design Review Board approved the addition for its mass and scale last week. The LoDo-based architect will return to the design review board for one more approval before the project is a go.
Pedler wants to begin construction this summer, and hopes it will be finished in late 2017. Hord Coplan Macht is designing its own new office space. Pedler said it has yet to pick a general contractor.
The building the firm will add onto was built in 1922 as an engine house for the Denver Fire Department, according to Colorado Preservation Inc. The fire department closed the engine house in 1981. An entity managed by Pedler bought the building from the city for $1.89 million in May 2010.
Hord Coplan Macht lists offices in Denver, Baltimore and Alexandria, Virginia. Pedler said his office handles a heavy load of both K-12 and higher education work. It is working on a new aerospace building at CU and the biology and chemistry buildings under construction at CSU.
Denver's Hord Coplan Macht office also designs some multifamily, senior living and historic building renovation projects, Pedler said.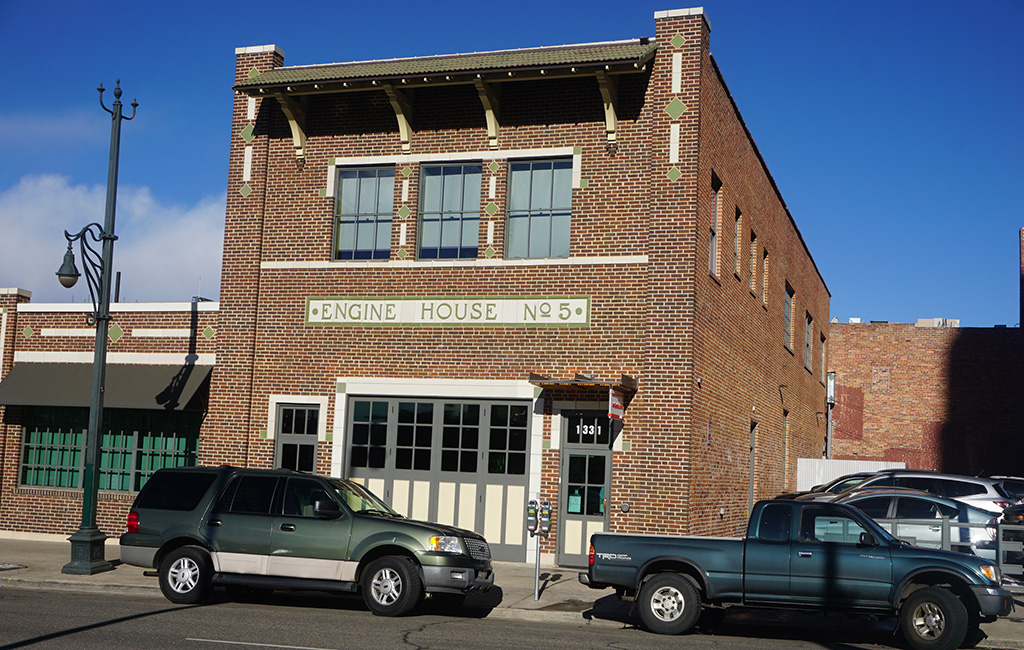 13740