The third-largest web development company in Denver has let go 20 percent of its staff.
Newmedia, a 21–year-old web and software developer based in Union Station, confirmed it laid off 15 people on Friday out of what was around a 75-person company.
The company says the departing employees are no longer needed to test software, called Drud, which Newmedia is preparing to release mid-summer.
"The folks that are no longer here as a result of the restructure are folks who were involved with the development of the Drud technology," CEO Steve Morris said. "For the companies, Newmedia and Drud, there is nothing but good news in this restructuring."
Former employees interviewed by BusinessDen said they had no warning that they would lose their jobs on Friday, in part because Newmedia set ambitious hiring and sales targets.
Newmedia said those goals haven't changed.
The company is on track to have more than 300 employees by the end of 2018, Morris said. Its headcount stands between 50 and 60 people, he said.
Friday's layoffs include web developers and designers, as well as a creative director and a director of technology.
The Denver Business Journal in November reported that Newmedia's 2015 revenue stood at $4.1 million, making it the third-largest web design and development firm in the Denver area, behind Englewood-based Statera and Denver-based Spire Digital.
Morris declined to comment on Newmedia's revenue for this story, but said the company is profitable.
Morris said Newmedia has been developing Drud for four years. The software is meant to make it cheaper to develop and host websites. Newmedia customers typically have a six-figure budget, he said, but Drud customers could hire the business for as little as $10,000.
On its website, Newmedia touts web development work for the University of Colorado Boulder and the Denver Rescue Mission, among other local clients.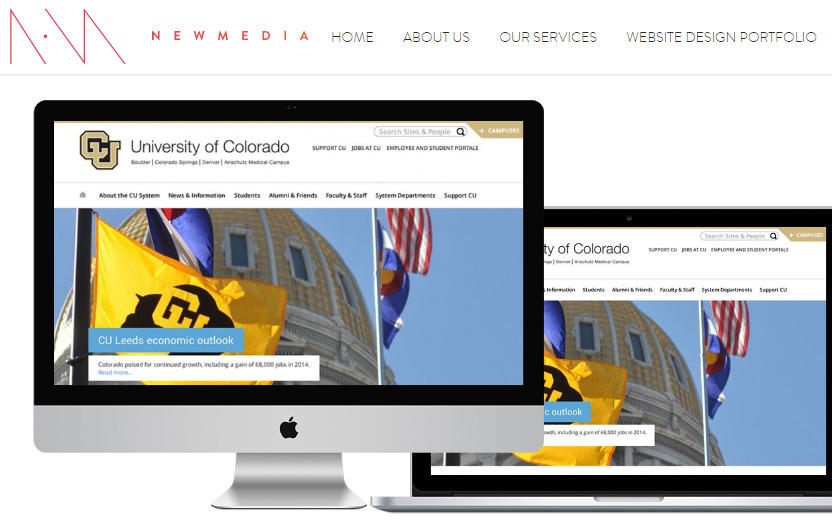 13712