Since he started climbing rock walls 17 years ago, Adam Healy has had just about every job a climbing gym has to offer: front desk clerk, climbing instructor and route setter – bolting new holds as he scales the wall.
In 2011, the Colorado transplant added a more hands-on job to his resume: hold shaper, the designer who carves the knobs and ledges up a rock wall. Healy and his brother-in-law, Tony Bader, set up shop in Centennial and started selling holds under the name Solve Climbing in September 2015.
"We're creating holds that we wish we had the ability to set with," said Healy, 36. That includes fanciful holds like one that resembles a bird's wing, and others meant to approximate real-life climbs on the Columbia River Basalt or granite rocks.
The startup, which Bader and Healy say will notch revenues of $85,000 in its first full year, seeks to boost its toehold in the industry by debuting three more families of holds in the first half of 2017. Healy is especially excited for a family that Solve made by making molds of tree burls.
The next family, a collection of shapes that all have the same texture or repeating features, will bring Solve to 10 lines of hold shapes, Healy said.
The startup is betting that once it builds up enough textures, materials and shapes, a single gym could get all its rock wall holds from Solve.
Solve has sold holds in 29 states and 10 countries, the pair said, including local gyms such as Movement Climbing and Denver Bouldering Club. Healy and two contractors in Colorado shape the holds, shipping prototypes to Georgia for manufacturing and distribution.
Beside the new families, Healy is in the process of laying out a second route to grow the startup's stature: he has an ownership stake in a climbing gym in Spokane, Washington.
"It will be a huge promotional opportunity for us," said Bader, 33, "not to mention that we'll be able to sell a lot of holds to it."
Healy said the 10,000-square-foot gym, to be called Block Yard Bouldering Gym, will be a great place to showcase new holds.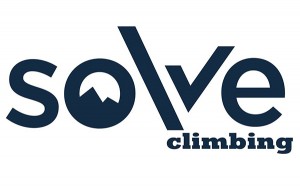 Healy, Shaun Olcott and Darren Stone own it. Olcott and Stone already operate a climbing gym in Montana, Healy said, and represent outdoor industry brands at The Stone Group West.

Healy, who went to college in Spokane, said the city is ripe for a new climbing gym. The only competitor in the market is older, and Healy is betting many Spokane climbers would welcome an alternative. He hopes to open by March 1.

Healy is following a path charted by fellow hold-shapers So Ill, a brand that has expanded from holds to crash pads, climbing apparel and a branded gym in St. Louis, Missouri.

As for Solve Climbing, Healy and Bader are the startup's only two employees, each holding down second jobs. Bader is a project manager at Charter Communications and Healy, among other climbing-related gigs, is a part-time arborist.

13134