Centura Health's $30 million emergency transport program, Flight for Life Colorado, is adding a sixth helicopter to its fleet specifically designed for kids.
Kathleen Mayer, who has been program director of Flight for Life since 1999, estimates that the helicopter will cost more than $2 million annually.
The new helicopter will be staffed by medical personnel employed by Children's Hospital Colorado and equipped with an isolette, the incubator system for premature babies.
Children's Hospital has "for years responded to some very critically ill newborns," Mayer said, "especially in areas that would have been very well served by a helicopter."
Centura Health, a nonprofit health care system based in Englewood, first announced the lease of an additional helicopter in October. The helicopter is expected to take flight this spring.
Centura generally allots helicopters based on how many emergency calls a hospital fields, how urgently the patients in those emergencies need care and how far away patients are, Mayer said.
One case in point: infants born with a life-threatening heart condition, or born extremely premature, might be located in a rural hospital ill-equipped to treat them.
"The response time to those babies becomes crucial," Mayer said.
Children's Hospital sometimes receives patients by helicopter as frequently as six times a day, Mayer said. Helicopters typically retrieve patients farther than 30 miles but fewer than 120 miles away.
Flight for Life does not exclusively transport patients to Centura Health facilities, Mayer said, depending on their health care needs.
The new helicopter will be based at Mayo Aviation in Centennial, Mayer said, in hangar space Flight for Life uses to refuel and service its aircraft.
Flight for Life leases its helicopters (seven, including a spare) from the for-profit Air Methods Corp., which also provides aircraft maintenance, insurance and pilots.
It costs $1.8 million to lease a helicopter from Centennial-based Air Methods each year, Mayer said, and she estimated the annual cost of flight hours are $250,000.
Flight for Life's air fleet also includes three planes operated by Mayo Aviation and five ambulances.
Mayer oversees 114 clinical staff members, not including the dozen people that work in the Flight for Life command center, nor the 55 contractors that pilot and maintain its air fleet.
Medicare typically reimburses as little as 30 percent of the cost of an emergency transport, and Medicaid will cover as little as 5 percent, Mayer said, but private health insurers usually pay most of transport bills. The charge per transport varies by distance and the patient's condition.
In the year ended June 30, 2015, the most recent year for which tax documents are available, Centura Health Corporation reported revenue of $353 million.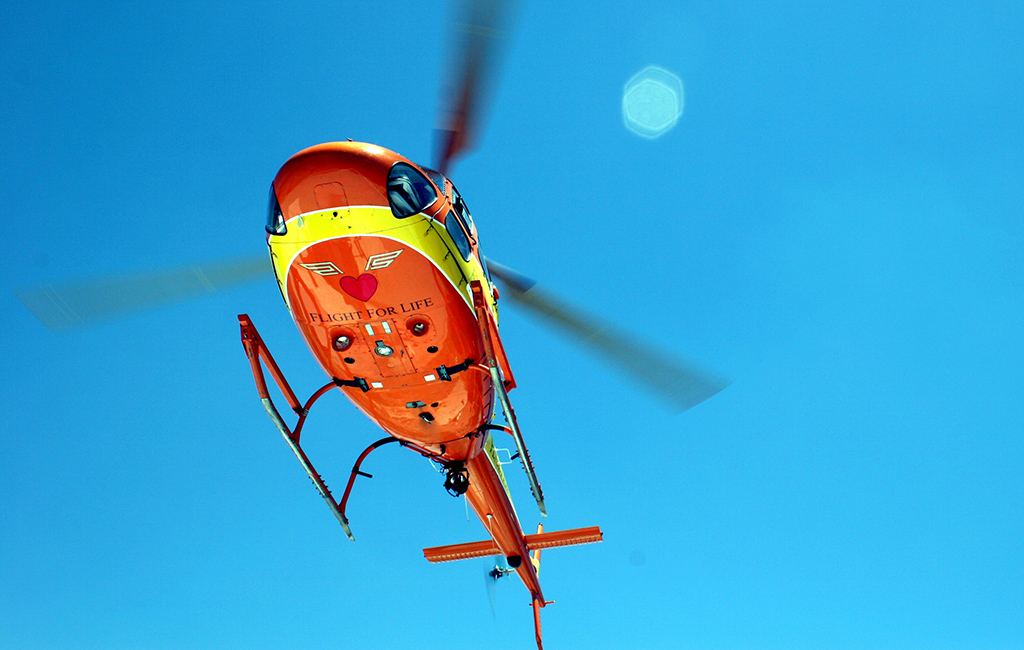 13356