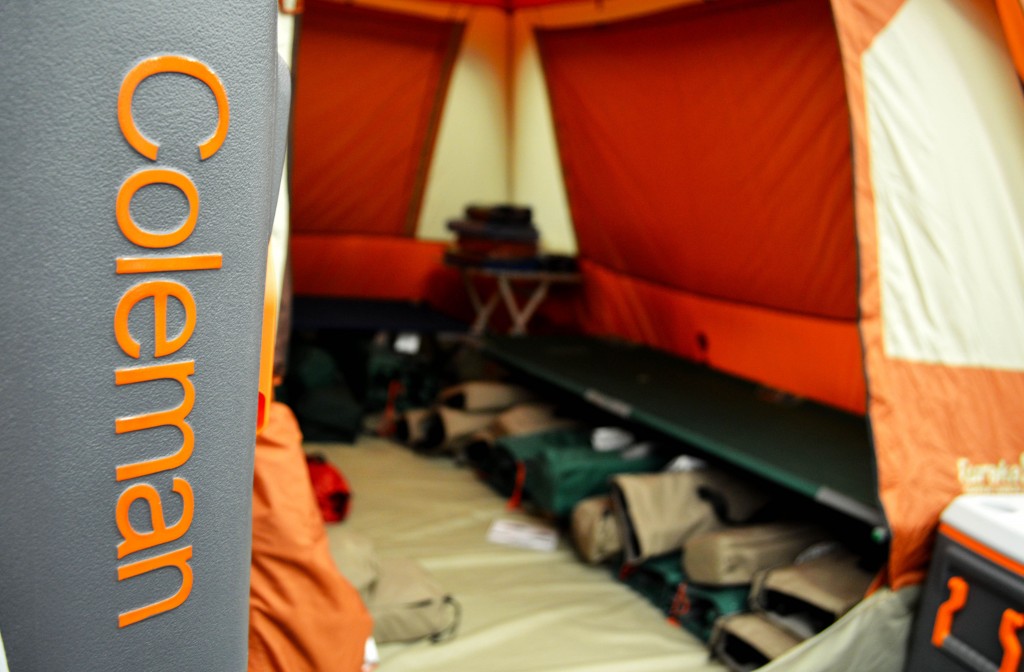 The Coleman Company is once again pulling up camp from Jefferson County.
In a letter to the state on Dec. 20, the camping gear maker said it plans to shut down its Jefferson County office and lay off 54 employees based in Golden by the end of February. Those workers are primarily in finance, marketing and sales.
Coleman, which makes tents, stoves and other camping gear, has had an on-again, off-again relationship with Colorado since 1996, when the business pitched a custom-built office resembling a log cabin in Jefferson County.
Shortly thereafter, Coleman decamped to Wichita, Kansas, where it was founded. It returned to its old log cabin office in 2012, lured by a tax incentive package from Jefferson County.
Now Coleman is bolting for a second time. In April, its parent company Jarden Corporation (owner of outdoor brands like Marmot and K2 Sports) was acquired by Newell Brands.
Coleman's new owners in October notified Golden employees of plans to move the brand to Chicago, where it will be near Newell's beverage ware brands, a Newell spokesperson said in an email statement to BusinessDen.
"Our approximately 80 Golden-based employees will have an opportunity to consider other roles within Newell Brands," Sanford said. "Other Coleman operations remain unaffected, including our key hub in Wichita, Kansas." Sanford said the office is set to close by the middle of 2017.
Just four years ago, Coleman seemed to be settling in for the long haul in Colorado.
Coleman announced that it would return to Jefferson County in 2012, taking advantage of a personal property tax refund incentive offered by the county.
The Denver Post reported at the time that Jefferson County's incentive package would net the county 25 cents of every dollar the gear manufacturer would have normally owed over 10 years, plus $75,000 in cash.
In the bargain, the Post reported, Coleman projected that it would create as many as 70 jobs with annual salaries of $108,000 in the area.
Since its founding as a Kansas gas lamp manufacturer in 1905, Coleman has found a home among large companies that manage mammoth portfolios of consumer goods brands.
At Jarden Corporation, Coleman was part of a business with over 100 brands and net sales of $8.6 billion in 2015, according to SEC filings. Since Newell acquired Jarden, Coleman is one piece of a consumer goods giant that values its brands – among them Yankee Candle, Crock-Pot and Sharpie – at $16 billion.
Coleman has also waged a turf battle against Boulder-based Exxel Outdoors, which it accused of filching sales talent and sleeping bag designs in two separate lawsuits.