After 30 years playing matchmaker between investors and startups, Rockies Venture Club is raising at least $4 million for a venture capital fund of its very own.
RVC aims to fill a gap it spotted in the midst of all those introductions, when it saw too many early stage companies seeking money and too few investors prepared to seed them.
"There's no shortage of really high quality companies and talent in Colorado," said Dave Harris, one of the fund's managers and the director of operations at RVC. "But in general, at the angel level, there's going to be a funding shortage."
RVC is betting it can use its network of more than 210 angel investors and 250 entrepreneurs to fund startups in need of a couple hundred thousand dollars to get started.
As of a filing with the SEC on Nov. 8, Rockies Venture Fund I had raised $2.1 million from investors. Harris anticipates the fund will close with between $4 million and $5 million.
From its founding in 1985 through the early years of this decade, RVC invited startups to pitch would-be investors. From there, RVC stepped back and let individuals invest their money on a deal-by-deal basis.
That started to change in 2012, when executive director Peter Adams joined the nonprofit. Under Adams, RVC has expanded the number of opportunities for startups to pitch its angels, developed workshops for aspiring investors and entrepreneurs and more actively screened the startups searching for money.
With just four employees, today RVC usually hosts two pitch events a month, plus 14 workshops that run 2.5 hours each and six-day boot camps for startups. It is primarily supported by member dues and sponsorships, Harris said, although some workshops also require a fee.
By the end of 2016, RVC's members together will be the lead investor in deals worth a total of $18.5 million, Harris said, contributing $4 million to those deals.
About 18 months ago, the club started preparing a fund to call its own.
The goal is to bet on young businesses, many of them with no revenue, that have potential to grow quickly and sell or go public within four years, Harris said. The fund's investors and four managers, including Adams and Harris, will consider funding startups across industries. Technology, cybersecurity, healthcare and food are all possibilities.
Three-quarters of all portfolio companies will be in Colorado, Harris said.
Investors in the fund have a stake in each portfolio company. Separately, individual members may still invest in businesses that the Rockies Venture Fund chooses for its portfolio. Investors on the crowdfunding website AngelList may also invest in individual portfolio companies.
The Rockies Venture Fund I will be RVC's first adventure into territory occupied by a few much larger venture capital firms on the Front Range, hoping to find the next Facebook in their own backyard.
The biggest player by far is Foundry Group, which has raised $1.63 billion in its history, according to its Crunchbase profile. Access Venture Partners in Westminster says it will invest up to $2.5 million apiece and Grotech Ventures, which is based out state but has a Colorado office, says its ceiling is $5 million.
Rockies Venture Fund, managing partners:
Peter Adams, managing director of Rockies Venture Fund and executive director of Rockies Venture Club
Dave Harris, director of operations at Rockies Venture Club
Kevin Morningstar, founder of Morningstar Consulting Group
Chris Saxman, chief operating officer of CirrusMD
Besides pure venture firms, Harris said RVC is taking its cue from funds started by other angel investing networks, like The Desert Angels in Tucson, Ariz.
With a smaller pot of money in RVC's first fund, Harris said the plan is to invest less money and invest it earlier than many local venture firms.
"We're seeing more and more (startups) have to come back for a second seed stage," Harris said. "If they don't have the right support and it takes a long time to raise…that can hurt the growth of the company."
Depending on the size of the final investment pool, Harris expects that each company will receive between $100,000 and $250,000. The fund is currently vetting potential investments, Harris said, but is waiting until after the fund closes to name its portfolio.
Accredited investors, meanwhile, can buy into the fund with a minimum of $50,000, although Harris said investments have averaged $250,000 per person so far. The fund's managers charge a two percent management fee and 20 percent carried interest on profits from any exits.
To date, the fund has commitments from investors as far away as Japan, where Future Venture Capital has already signed up. Harris said some out-of-state investors see Colorado companies as a bargain compared to startups with higher valuations on the east and west coasts.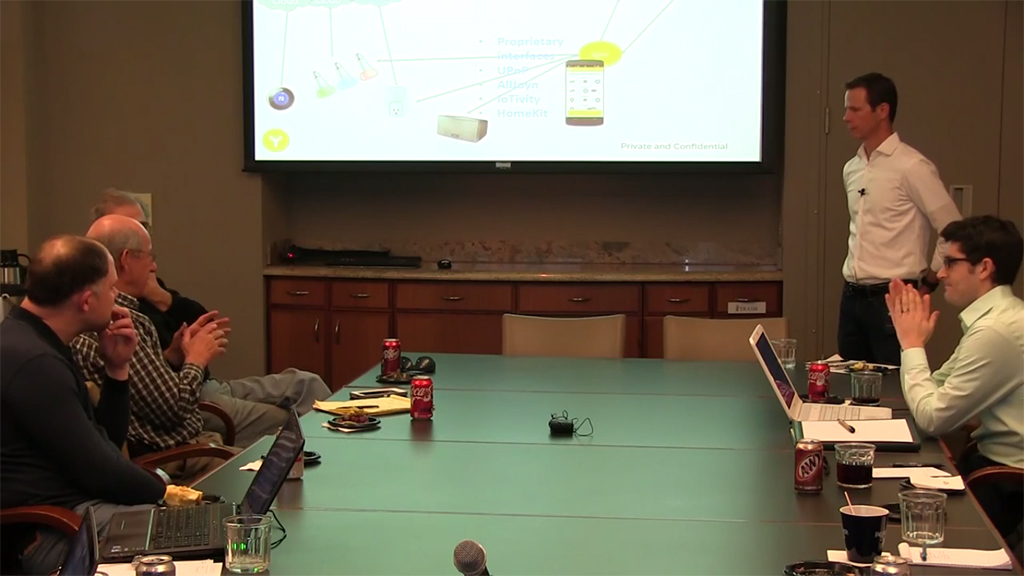 12913