Before graduating college, Andy Ward took a three-month trip to Europe.
But when three months vagabonding through the Old World turned into more than a year in South America and Australia, Ward found himself living and working in hostels, the dorm-like accommodations popular with young tourists outside of the United States.
Upon returning Stateside, Ward opened his own hostel in Austin, Texas called Drifter Jack's.
Now the 27-year-old has turned his attention to the Mile High City.
On Nov. 10 Ward bought a century-old Foursquare in Capitol Hill for $1.26 million for his second hostel.
"You don't have to stay in a smelly, dirty place that costs twenty bucks in order to get the social value (of being in a hostel," Ward said. "Here, you're going to be getting all of the comforts of a plush hotel, but you're going to be sleeping in a room with other people."
Guests at Ward's to-be-named lodgings can share a room with fellow travelers. But Ward wants 857 Grant St. to look and feel more like a small hotel than a college dorm. He hopes to open by March.
Denver currently has a few hostels. Hostel Fish, above Ophelia's Electric Soapbox at 20th and Lawrence, starts at $37 a night for a 10-person room. And in Capitol Hill, The 11th Avenue Hotel and Hostel charges $29 a night for dorm-style rooms. Meanwhile the Denver International Hostel at 630 East 16th Avenue closed over the summer and is currently roped off.
Ward's hostel will be priced a little higher, with a nightly rate of $50 per person for group rooms and more for the few private suites.
"At that price point, we'll be looking to capture a market that doesn't necessarily want to stay at the $25 to $35 range," he said. Instead, he's hoping to net travelers looking at more expensive hotels as alternatives. "The hostel trend is taking people that have the money to spend on a nice place – they want to stay in a modern, plush environment – but they would rather stay at a place where they can meet other people."
And Ward says the property at 857 Grant St. is well-located for that kind of guest, since Capitol Hill feels more residential than downtown Denver but has easy access to art galleries and museums in Golden Triangle during the day and nightlife along Broadway at night.
Location will make it easy for the hostel to host weekly social events for guests, like the pub crawls, movie nights and barbecues that Ward hosts at his hostel in Austin, Drifter Jack's.
The Denver house, too, which is listed on the National Register of Historic Places, could draw tourists.
Built in 1909, 857 Grant St. still includes much of the arts-and-crafts millwork from when it was the family estate for cattle rancher Ora Ben Haley. Converted into office space in the 1980s, it was most recently occupied by the Weinberger Law Office.
Ward plans to spend between $300,000 and $500,000 on the renovation, mostly adding more shower and bathroom stalls as well as adding security features like key cards to each room. At 60 beds, the Denver hostel will be a bit larger than Drifter Jack's 50-bed capacity.
Ward has so far hired general contractor Johnny Park of Endo Construction and architect Christian Overbey. He's beginning to interview designers this week.
Ward is funding the buildout and property acquisition with a combination of profits from Drifter Jack's (his hostel in Austin) and a $1.6 million loan guarantee from the SBA.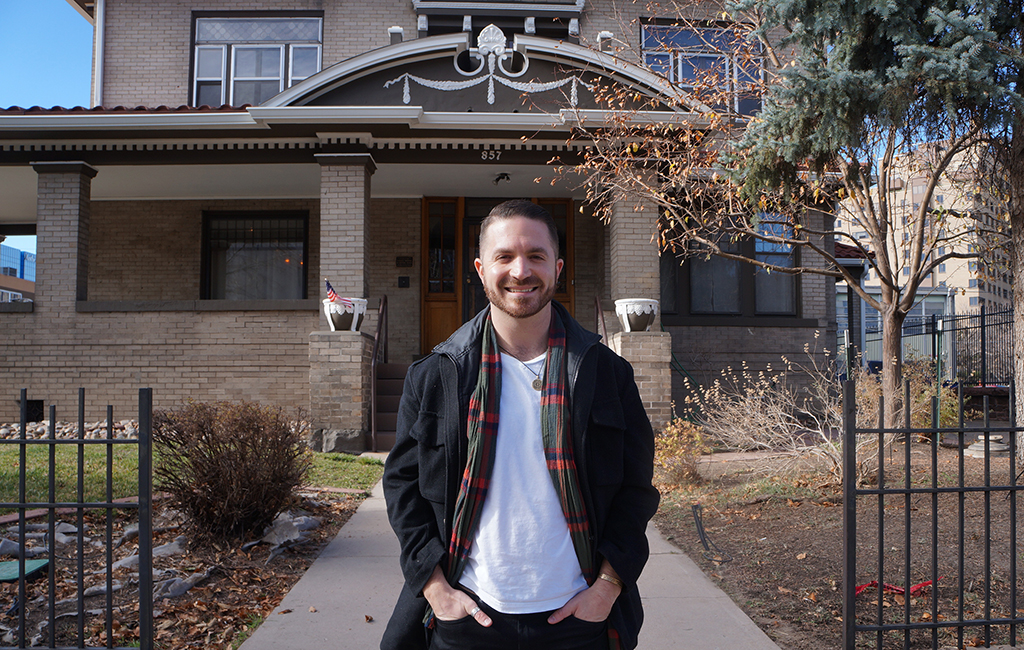 12827