A big stink gave two Midwestern transplants a big idea for a ski accessory startup.
Troy Engelland and friend Dan Berry were returning to their hotel after a day on the slopes last year. The ski boots, gloves and helmets in the back of the car had a certain odor.
"We were driving back from Vail Resort with our gear in the back and it smelled like crap," Engelland said. "We thought, 'Man, what do people use to deodorize their stuff?'"
They found that a lot of deodorizers that the Vail Resort ski shop and other rental shops used contained harsh chemicals that weren't supposed to be used on fabric. So they went about crafting their own, working with an East Coast cosmetic industry expert and a New York production facility to produce the first batch of SkiOdorant.
Based in Denver, SkiOdorant is part of The SnowBum, an Engelland-run website that features small brands from the snow sports world. The site, which launched in early November, obtains revenue from advertisements as well as a percentage of sales from brands featured on its site.
Engelland plans for SkiOdorant to be sold on The SnowBum and at ski rental and retail stores.
"We really hope the website can help market SkiOdorant, and vice-versa," Engelland said.
The deodorizer is non-toxic and biodegradable, with plans to sell a 12-ounce consumer bottle and 32-ounce economy-size bottle for rental shops. Engelland said SkiOdorant contains similar ingredients as deodorizers used for hockey equipment, with olive leaf and tea tree oils helping it deter fungus on ski gear.
Engelland and Berry launched a Kickstarter for SkiOdorant in October with the hopes of raising $6,000. While self-funded at the moment, Engelland The SnowBum and SkiOdorant are looking to fund future marketing and travel costs to promote their product with ski industry buyers.
"Maybe a deodorizer or disinfectant isn't really exciting compared to other things (on Kickstarter), but we're hoping to gain extra funding to do some extra marketing and get the product in front of different shops," said Engelland, who regularly travels to Ski Country to meet with rental store managers and drop off samples of SkiOdorant.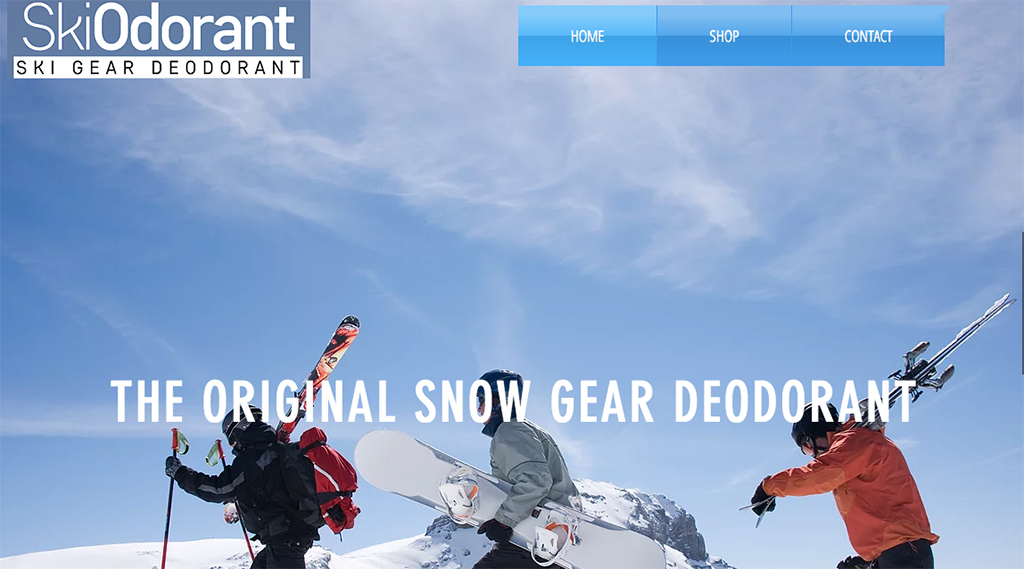 12819