An entrepreneur that juggles three event businesses is bringing them under one big tent.
Dawn Abbott has been renting out craps tables, inflatable bowling pin sets and photo booths for the past 25 years. But until she bought a 13,000-square-foot warehouse in Park Hill for $1.69 million last month, she had to split inventory between two buildings, which was a hassle loading and unloading trucks.
Abbott said event rental businesses tend to specialize: Some stocking gear for casino nights, some rent inflatables, and others only handle electronics.
The new warehouse and office space at 5105 E. 39th Ave. fits her model: doing all three.
"There's really no one else who does everything under one roof," she said.
Abbott has been looking for a new home for her three businesses – Fun Productions, VIE Events and Colorado Teambuilding Events –since 2011. Broker Phil Kubat of Berkshire Hathaway Commercial helped close the sale on the warehouse property Oct. 17.
Abbott and her husband started Fun Productions in 1991 with one craps table, three black jack tables and one roulette wheel.
But as renting products to casino-themed events heated up, the couple debated doubling down on the bet or cashing out of the business. Then, they found just the thing to strengthen their hand: inflatable toys.
"We saw that and thought, 'That's how we do this, year-round and full time,'" Abbott said.
Soon, Fun Productions had acquired Velcro walls, bungee runs (a springy cord attached to an inflatable wall) and human bowling sets.
Then, Abbott invested in electronics, like an LED dance floor, virtual sports booth, and photo station. She started renting them under the name Visually Interactive Entertainment, or VIE, which is now a part of Fun Productions.
At last count, Abbott valued the inventory at over $2 million.
It was the recession that pushed Abbott into her latest gamble.
As business budgets for holiday parties and corporate outings dried up, Abbott started a team-building service, which was more palatable for managers in lean years. Today, Abbott facilitates these workshops, teaching each group about personality types and group competitions.
Abbott plans to host workshops in the new warehouse or outside on the 1-acre property. "It will be another opportunity for us and our clients to have a space right on site," she said.
Together, the businesses do about a thousand events this year. They include holiday parties and corporate picnics, nonprofit galas and fundraisers, high school proms and college spring flings.
Fun Productions (including VIE) remains the largest segment, generating $1.4 million in revenue last year on about 700 events. Colorado Teambuilding Events made about $250,000, Abbott said.
The business is now just waiting on its phone and Internet hookup to move in. Abbott can hardly wait.
"I've been paying rent for 16 years, so I've paid somebody else's mortgage off," she said. "Now I'm looking ahead to the next 16 years."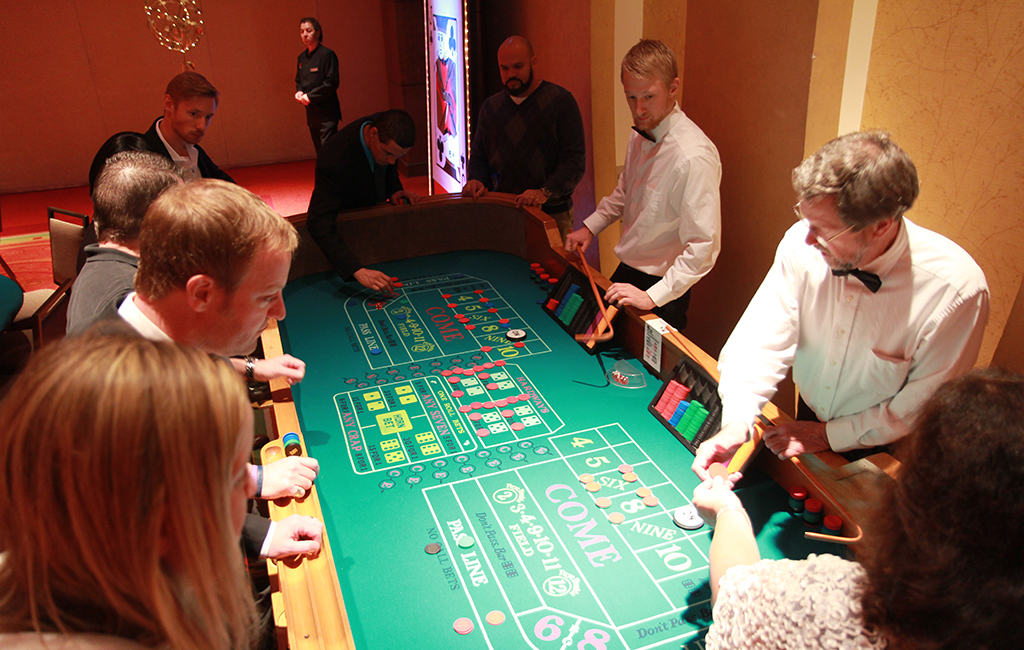 12773