The law firm locomotion has hit LoDo.
Lathrop & Gage is taking over a 30,000-square-foot lease at 1515 Wynkoop St. as fellow law firm Polsinelli prepares to become the anchor tenant at the 1401 Lawrence St. office tower under construction.
Kansas City-based Lathrop & Gage signed a five-year sublease on the space in October. It was represented by Keith Krombach and David Hart of Newmark Grubb Knight Frank.
Krombach said the law firm will vacate its current 40,000-square-foot office in the U.S. Bank Building at 950 17th St. in January.
With its lease up at U.S. Bank, Krombach said Lathrop & Gage was interested in a fresh space closer to Union Station. The spot at 1515 Wynkoop has about the same number of offices, he said, but in a more compact footprint.
Lathrop & Gage opened an office in Boulder in 2000 and added a Denver office in 2005.
Polsinelli, meanwhile, will move five blocks down 15th Street to 1401 Lawrence in December. It was represented in sublease negotiations by Robert Link, who last month joined CBRE after 15 years at Savills Studley.
Polsinelli will be the anchor tenant at 1401 Lawrence, a 22-story project just off Larimer Square that is wrapping up construction.
Polsinelli has a 15-year lease on 87,000 square feet, covering the top four floors of the building. It has the option to lease two additional floors of the 306,000-square-foot tower.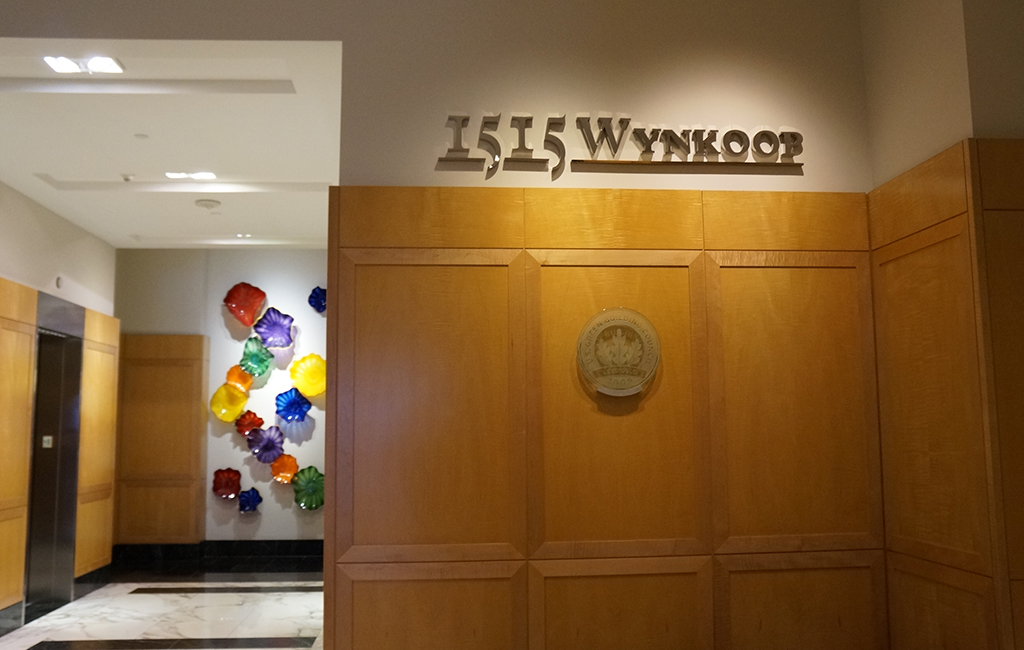 12652