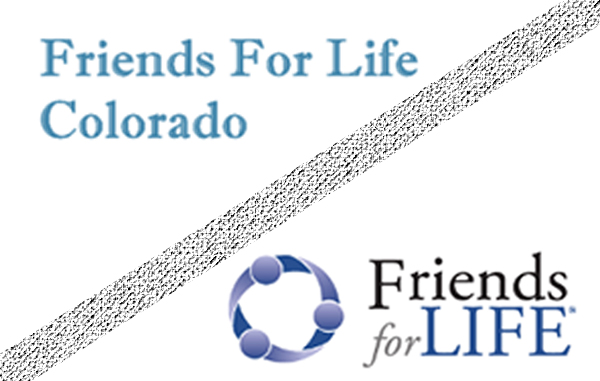 Two Colorado businesses with the phrase "Friends for Life" in their names aren't feeling quite so amicable.
Friends For Life, Inc., a for-profit business started in 1997, is suing the nonprofit Friends For Life – Colorado for trademark infringement in a case filed in U.S. district court in Denver on Friday.
Based in Littleton, Friends for Life, Inc. alleges the two organizations provide "very similar and, in some cases, overlapping" services, but that only Friends For Life, Inc. has trademarked the name.
The company assigns companions to elderly and disabled adults. In May 2015, it received a trademark that covers its name for "personal and social services rendered by others to meet the needs of individuals."
This August, a nonprofit registered with the state under the name Friends For Life – Colorado. The organization, which lists its primary address in Boulder, assigns volunteer companions to spend time with disabled adults at camps and group events.
By contrast, Friends for Life, Inc. is a fee-for-service company that starts at $25 an hour, according to its website, and charges a premium for evenings, weekends and overnights.
Dana Jessup Swan, owner of the older Littleton business, first contacted the homophonic Boulder nonprofit in September. In the email, included in court documents, Jessup Swan congratulates the startup nonprofit on its "amazing work" – and cites her company's trademarks on its name and logo.
"Because our two organizations are in similar fields, I need to ask you to change both your name and logo," Jessup Swan wrote. "Hopefully, since you are fairly new, it won't be too big of a hassle to change them now."
Jessup Swan did not respond to messages from BusinessDen seeking comment.
The next month, the lawsuit alleges, a website visitor trying to reach the nonprofit sent a note through the for-profit's website. Two weeks later, Friends For Life, Inc. sent its nonprofit counterpart a cease-and-desist letter through attorney Brian D. Kaider of Kaider Law in Maryland.
Reached by phone, Kaider said any business does right to stick up for trademarks.
"Because there's a chance of dilution of the value of the trademark, if you sit on your rights and don't defend your mark, the value of the mark can be diminished," he said.
In the lawsuit, Friends For Life, Inc. says it must "protect its outstanding reputation for high quality services," which could be jeopardized by missteps committed by the similar-sounding nonprofit.
In a phone call, Friends For Life – Colorado executive director Jenn Street deferred to the nonprofit's attorney, Kaitlin D. Corey of Astrachan Gunst Thomas in Maryland. Corey did not respond to a call and email seeking comment.
A few other businesses in Colorado include the phrase "Friends For Life" in their name, among them a pet-training business and a support group for cancer patients and their loved ones.