The days of subleasing are coming to an end for a 3-year-old brokerage office.
Avison Young is moving into a larger space at 1801 California St. next month, three years after launching its Denver office out of space the firm is subleasing at Union Station. Managing director Alec Wynne said the 22-person shop is out of room.
"We knew we would either outgrow that space, or at some point that we would want to find our own space, on a direct lease basis," he said. "And both have happened."
Avison Young signed a seven-year lease on about 6,300 square feet of office space on the 37th floor at 1801 California. That's about 500 square feet bigger than the company's current space at 1900 16th St., which it subleases from law firm Perkins Coie.
Wynne, who previously worked for The Staubach Co. and CBRE before co-founding Millennium Commercial Advisors, launched the Denver Avison Young branch in December 2012.
He signed a two-year sublease with Perkins Coie, which Avison Young then extended for a third year. The subleased space only holds 21 people, Wynne said, a number the company has already eclipsed.
Wynne said he picked the 1801 California space for amenities that include a five-star restaurant, a fitness center and ample parking. He also liked the newly renovated building's location with light rail stops "at the front door, and at the back door."
"We were impressed with what Brookfield had done with the building, after putting $50 million or $60 million into it and repositioning the asset as one of the top buildings downtown," Wynne said.
Moving day for Avison Young is Dec. 2 and the new office will open its doors on Dec. 5. Wynne said the firm's previous space will then be available for sublease once again.
Avison Young comprises retail, industrial, office tenant rep and investment sales teams. Wynne is expecting to staff up to about 30 people by 2018, if not sooner.
"We're looking for really good people who are also fantastic producers," he said. "It takes a unique personality to fit our culture, and then if they happen to be a great producer, that's icing on the cake."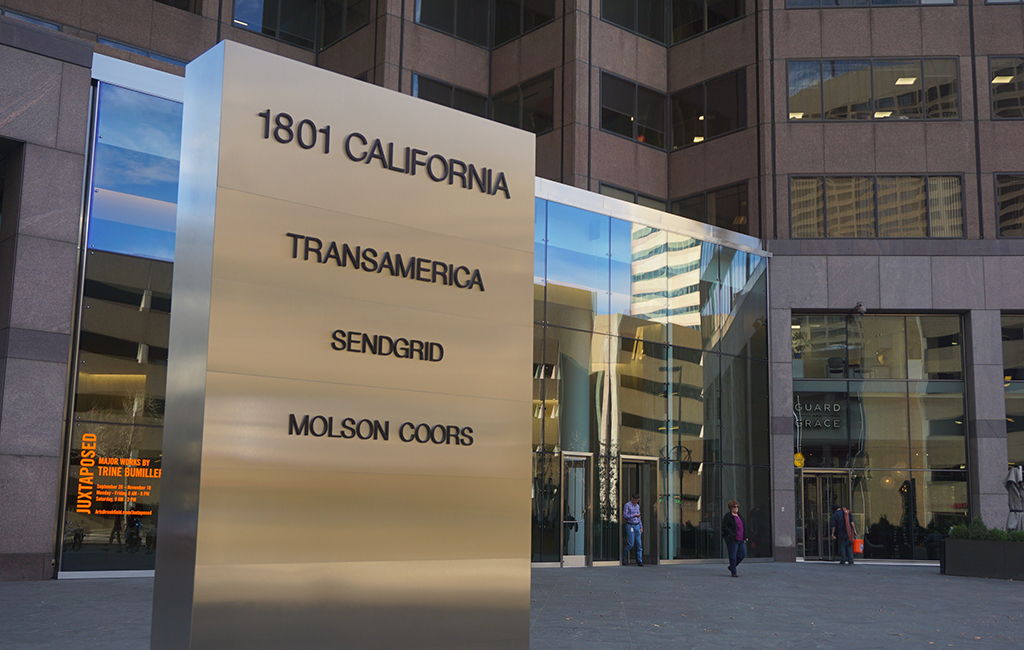 12587