The owner of the Gold King Mine, the site of an accident that sent millions of gallons of polluted water into the Animas River last year, is trying to settle a score with mine operators he says defrauded creditors like him.
Todd C. Hennis, the owner of Gold King near Silverton, and two other creditors last week asked a Denver bankruptcy court to appoint a trustee to seize the assets of mining operator Colorado Goldfields. Hennis alleges Colorado Goldfields owes him money for the rights to explore his mine in San Juan County.
"From the very beginning, they determined they were never going to pay me a dime," Hennis said.
The suit accuses the leaders of Colorado Goldfields, traded as a penny stock, of selling company shares and assets to boost their own coffers, as they ignored debts of more than $180,000 to the three creditors.
The involuntary Chapter 7 bankruptcy, filed in Denver on Nov. 8, pits the creditors against Colorado Goldfields executives Stephen Guyer and the late Lee R. Rice.
Started in 2004, Colorado Goldfields said its exploration of the "legendary" San Juan County mines as "continuing the legacy of the historic Colorado gold rush."
As recently as 2012, amid high metal prices, San Juan County officials hailed Colorado Goldfields for its efforts to revive mining in Silverton after a 20-year lull.
But the business, by its own admission, has never made money by mining.
Hennis joined as CEO and president of Colorado Goldfields in 2007, soon after signing an option agreement transferring up to 80 percent of his mineral rights in three mines, including Gold King, to the company.
But Hennis stepped down as CEO in 2008. He later sued Colorado Goldfields in 2009, seeking payments from the option agreement and trying to get out of measures that kept him from selling his shares.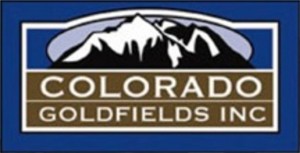 In 2012, the Colorado Supreme Court awarded Hennis $345,000. But Hennis, a Golden resident, has continued feuding with Colorado Goldfields in court.

Two other creditors are joining Hennis in the bankruptcy proceedings started last week.

The first is Thomas A. Warlick, whose business Recreation Properties has been trying to recover funds from Guyer and Rice since 2013. Recreation Properties is based in Tulsa, Oklahoma.

The third creditor is Green Analytical Laboratories, an environmental laboratory in Durango. Colorado Goldfields is a former client.

The three are being represented in court by John C. Stewart, an attorney in Denver.

The creditors allege Colorado Goldfields has few assets: its status as a public company, its net operating losses and the claims and counterclaims it has brought against creditors.

The company admitted balance sheet insolvency in the last annual report it filed with the SEC, in August 2013. That year, it booked assets of $2.2 million and liabilities of $3.9 million.

And with a net loss of $6.3 million, Colorado Goldfields also said the business "may never be profitable."

"It could be years before we receive any revenues from gold and mineral production, if ever," the report for Colorado Goldfields said.

Meanwhile, Hennis and the other creditors say Rice and Guyer have enjoyed "excessive compensation packages," but have depleted company resources by fighting creditors.

In August of last year, the U.S. Environmental Protection Agency accidentally released toxic mine water and sludge into the Animas River after it burst through at dam at Gold King Mine.

Colorado Goldfields in 2009 warned investors that Gold King Mine could suffer a "blow out" and said it was working with state authorities to prevent disaster. Neither the company nor its officers responded to inquiries from BusinessDen.

12558