Now that Major League Baseball is officially in the offseason, it's time for Denverite Matthew Repplinger to start hounding general managers and stadium operators to sign up for his baseball yoga programs.
Repplinger, a former player at Otero Junior College and owner of the Denver Browns independent baseball team, founded yoga-consulting firm Pro Positive Yoga four years ago to bring a little "namaste" to ballplayers and ball parks.
Repplinger's business helps ball clubs find yoga instruction on the road, and he also helps organize Yoga Days at a handful of ballparks, including Coors Field.
"I'm all baseball, baseball, baseball, so that helped me see a need for this type of service a few years back," Repplinger said.
Pro Positive Yoga hires instructors to work with teams, and Repplinger said he specifically looks for instructors that were athletes or have experience working with athletes.
The company coordinates with teams that want regular yoga instruction at home and on the road, without hiring a full-time instructor.
Pro Positive has an exclusive deal with the Seattle Mariners to provide yoga instruction to their players throughout the season. The yoga sessions are often conducted in the team's clubhouse before practices, and various yoga studios while the team is on the road. It also has similar deals with minor league teams.
"These teams don't want a personal yoga instructor that travels everywhere they go," Repplinger said. "It's much more valuable to have different ones stationed in the cities they travel to."
Repplinger used his network within the game to help build the company. He also "hounds" general managers and assistant general managers at MLB's winter meetings, which he will attend in December in Maryland. He hopes this networking will help Pro Positive Yoga land more exclusive deals like the one it has with the Mariners.
"A lot of players may not have the audacity to walk into a yoga studio," Repplinger said, citing the disproportionate number of women to men who attend studios. "A lot of yoga studios aren't as inviting for men."
Pro Positive Yoga also generates revenue via corporate sponsorship deals and ticket sales from organizing team's Yoga Days, which can draw thousands of yoga enthusiasts to practice on the field for teams including Los Angeles Dodgers, Los Angeles Angels Pittsburgh Pirates, Washington Nationals and Rockies.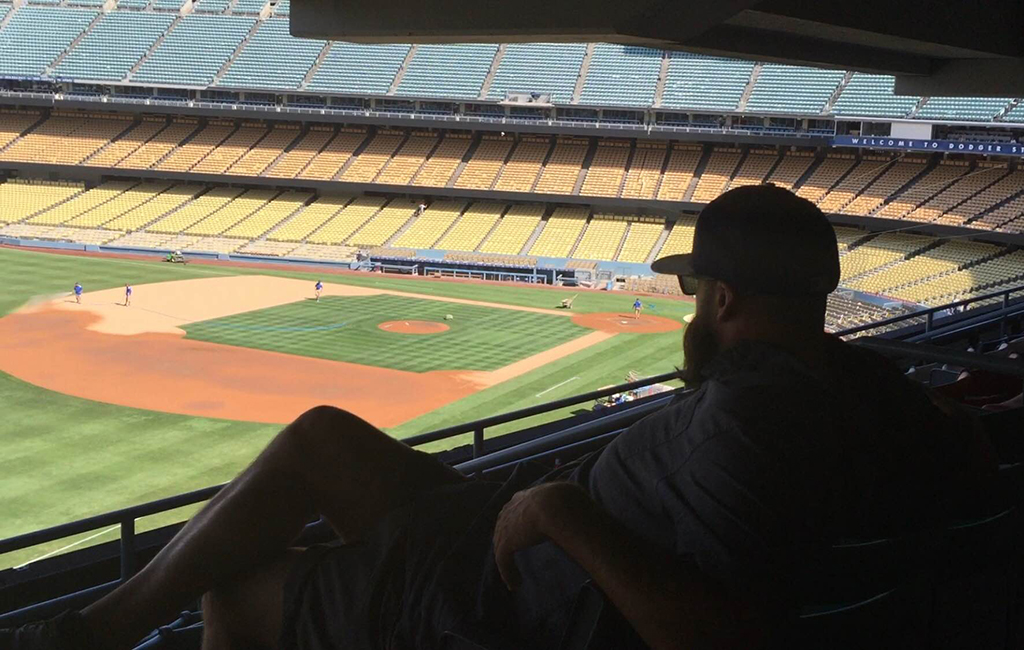 12097