For a pair of cannabis businesses with similar-sounding names, it's not easy being green.
In a U.S. district court case in Denver, a fertilizer maker called Rx Green Solutions is trying to fend off a cease-and-desist letter sent by Denver dispensary chain The Green Solution.
Rx Green Solutions says it has sued its name doppelganger to resolve a dispute that goes back to June 2015. The Manchester, New Hampshire-based cannabis fertilizer company is seeking a court order that would stop The Green Solution from threatening litigation in the future.
The complaint, filed Oct. 20, claims there is "no likelihood of confusion, mistake, or deception among consumers or potential consumers" as to who makes Rx Green Solutions products.
Rx Green Solutions says it has been making plant fertilizers growth under the name Rx Green Solutions since 2011. In 2014, it opened a Denver facility to develop products specifically for cannabis cultivators.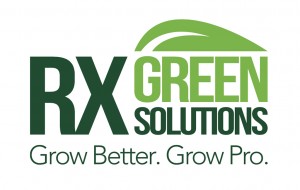 The Green Solution, meanwhile, was incorporated in Colorado in 2010. It operates 12 cannabis dispensaries in the state, most in metro Denver. It also runs a wholesale business to supply dispensaries and is currently hiring staff to work at its cultivation facilities.
In the complaint filed last week, Rx Green Solutions notes that the LLC that owns The Green Solution's intellectual property, MJ Brain Bank, holds Colorado trademarks on marijuana seeds and products. MJ Brain Bank also holds U.S. trademarks on The Green Solution-branded clothing and other merchandise.
In June 2015, Rx Green Solutions received a letter from TGS counsel Seth S. Gomm of Spaulding Law, saying the fertilizer company's name and logo infringed on TGS' brand.
In its complaint, Rx Green Solutions says it has never sold cannabis or cannabis-related accessories and that The Green Solution has never sold plant fertilizer. It argues that, through MJ Brain Bank, The Green Solution doesn't own any U.S. trademarks on cannabis or its cultivation.
Counsel for Rx Green Solutions – John R. Posthumus and Patricia Y. Ho of Sheridan Ross in Denver – did not reply to messages seeking comment. The Green Solution and Rx Green Solutions also did not reply to messages from BusinessDen.
Since legalization, trademark and patent disputes among cannabis-related companies have sometimes caught fire in local courts. In 2014, an edibles company settled a dispute with The Hershey Company after it sold a series of marijuana-infused candies that resembled Reese's, Almond Joy and Heath Bars. And in August 2015, marijuana tourism company Bud+Breakfast accused a competitor of using its name to puff up its own business.